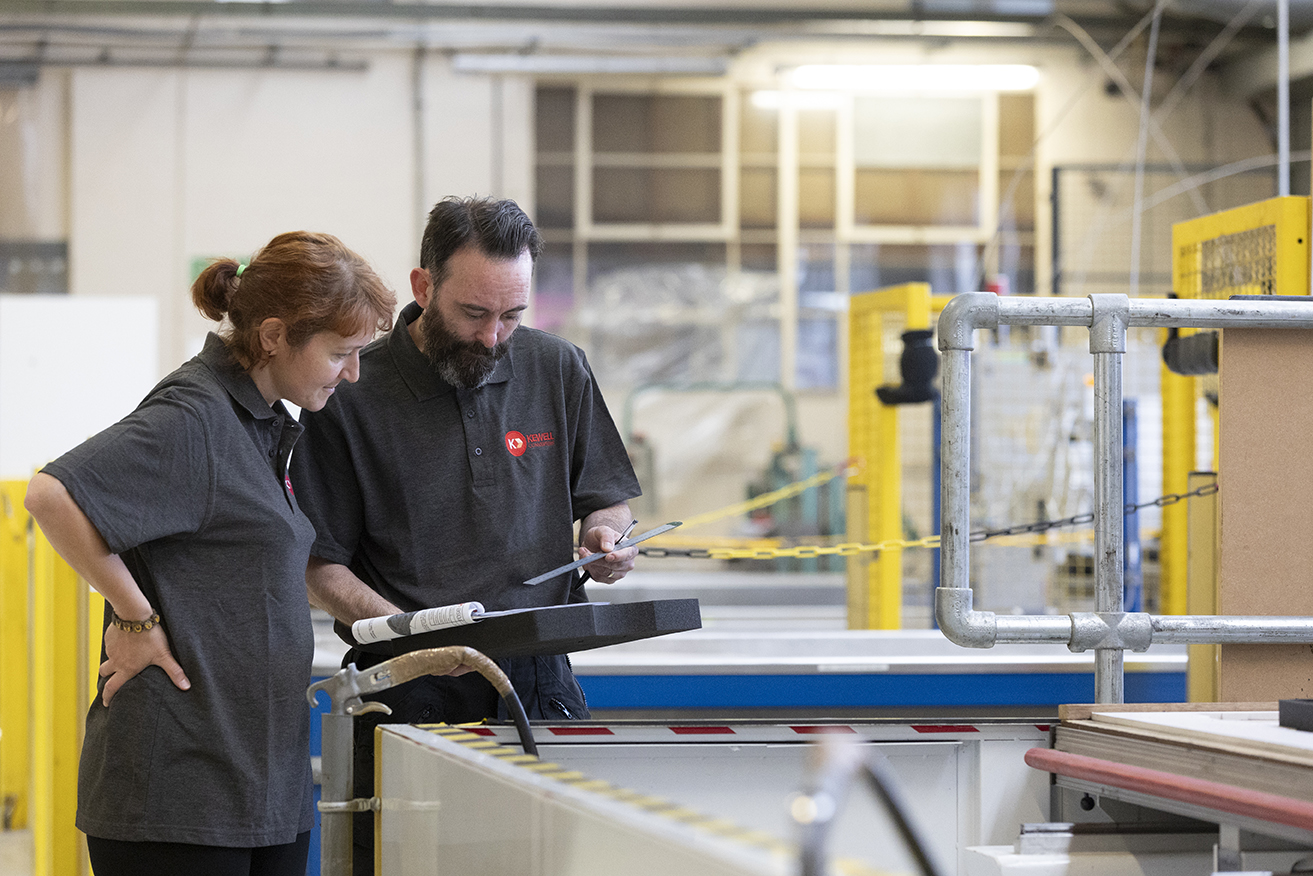 What we do
As a leading Foam Manufacturer in the UK, we pride ourselves on offering intelligent solutions tailored to bespoke foam fabrication and conversions.   
With over 50 years of experience, Kewell Converters stands as the foremost specialist in foam manufacturing and fabrication within the UK. Our vast expertise in producing foam products serves a diverse range of industries.
Whether you're in search of a specific foam insert or a unique product, our comprehensive selection of foam materials ensures we can deliver the ideal solution.  
We have been providing bespoke, quality, UK manufactured foam and a wide variety of applications since 1971.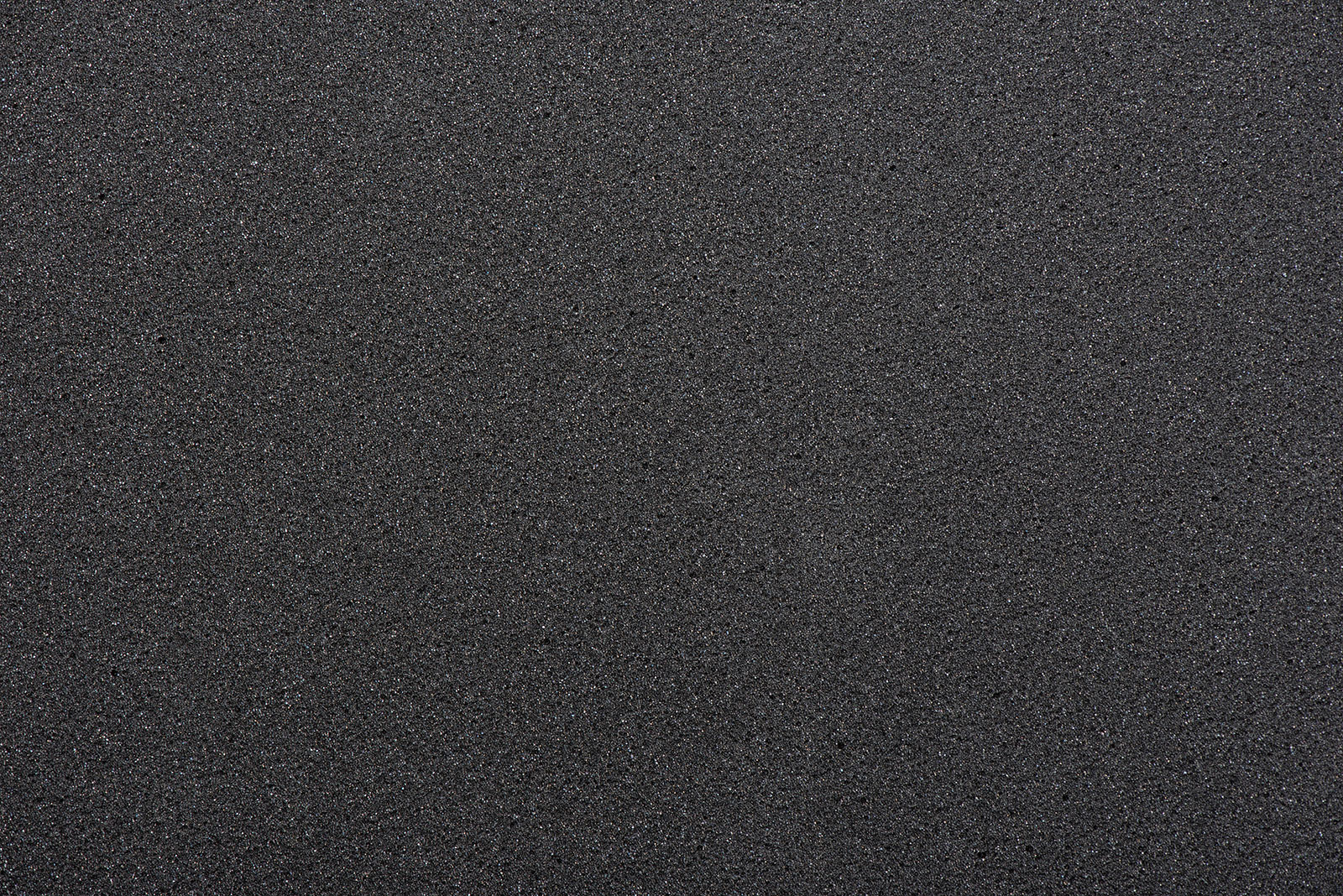 Manufacturing
Recognised as the foremost specialist in foam fabrication and conversion for batch production components within the UK, our profound expertise in manufacturing and design sets us apart. Leveraging the prowess of advanced CAD/CAM design and programming, combined with precision-driven CNC multi-head/axis routing, we are primed to deliver bespoke foam solutions.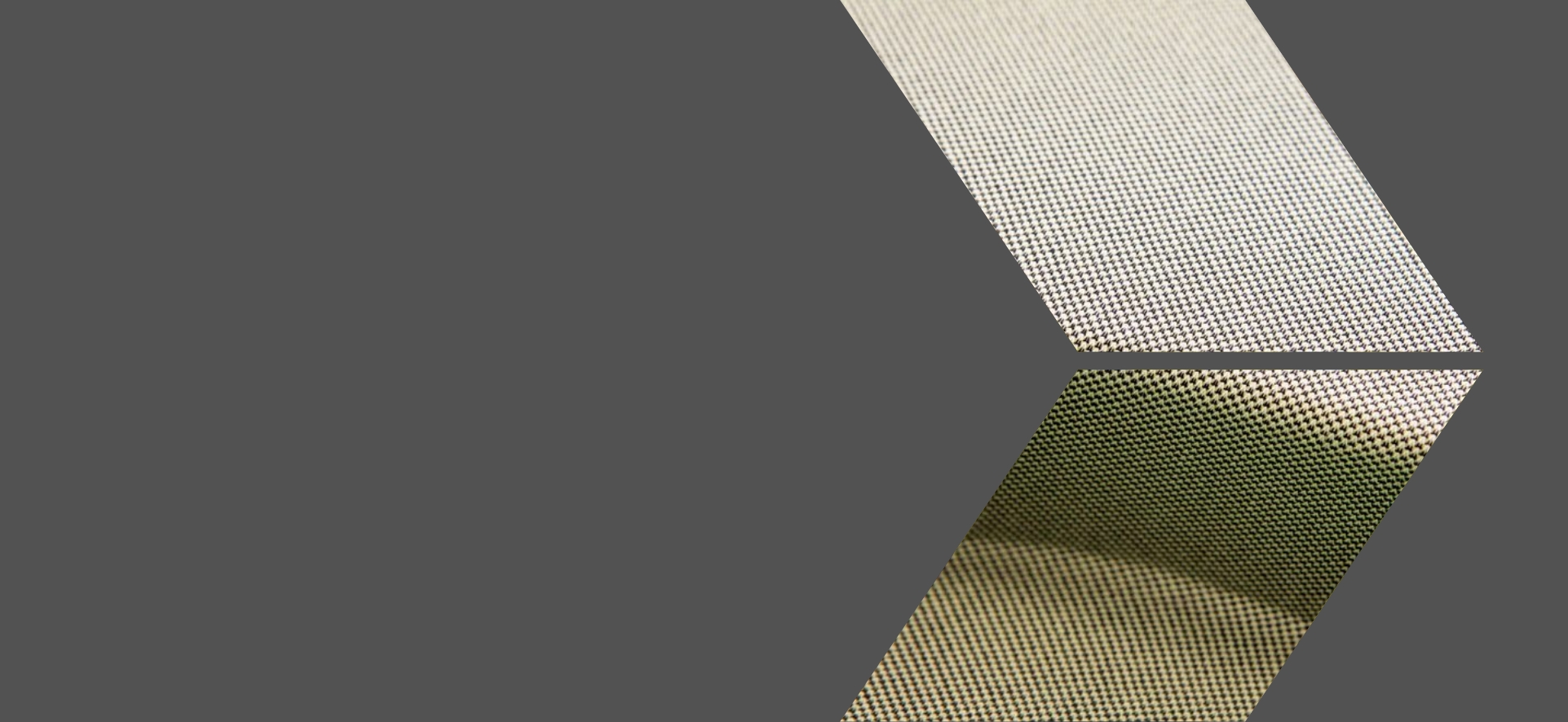 Materials
Kewell Converters stands as an esteemed independent distributor and accredited fabricator for Zotefoams Plc. We proudly represent their range: Azote® (including Plastazote®, Evazote®, Supazote®, Ecozote ® and Propozote®) and Zotek® block foams. Our longstanding association ensures we can offer an extensive variety of foam grades, types, sizes, and thicknesses.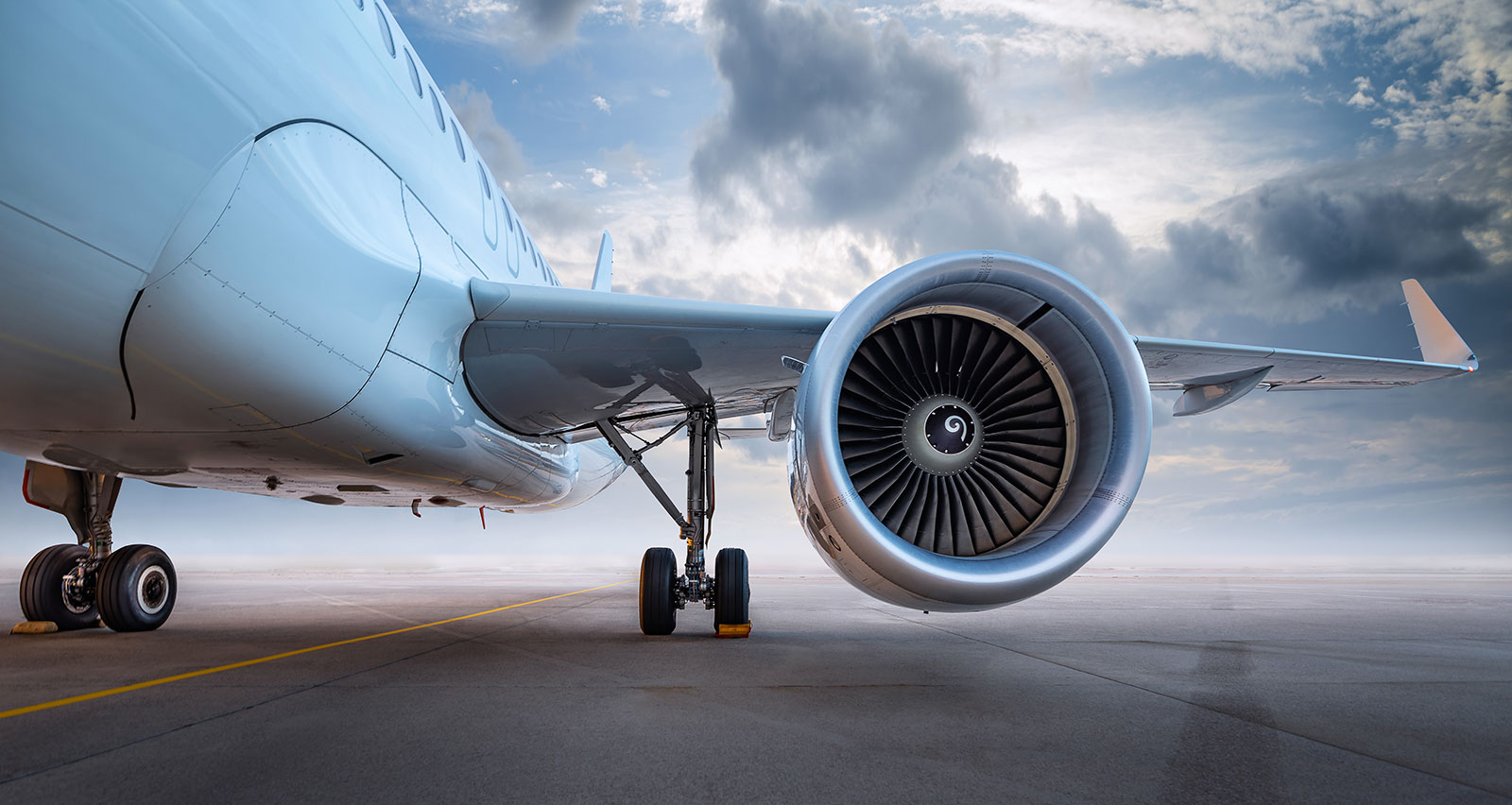 Industries
Since our inception, we have been at the forefront of delivering impeccable engineering, design, and manufacturing solutions in foam to a diverse spectrum of industries. Our commitment to excellence continues undiminished to this day. Our esteemed clientele shares a common thread – a relentless pursuit of excellence.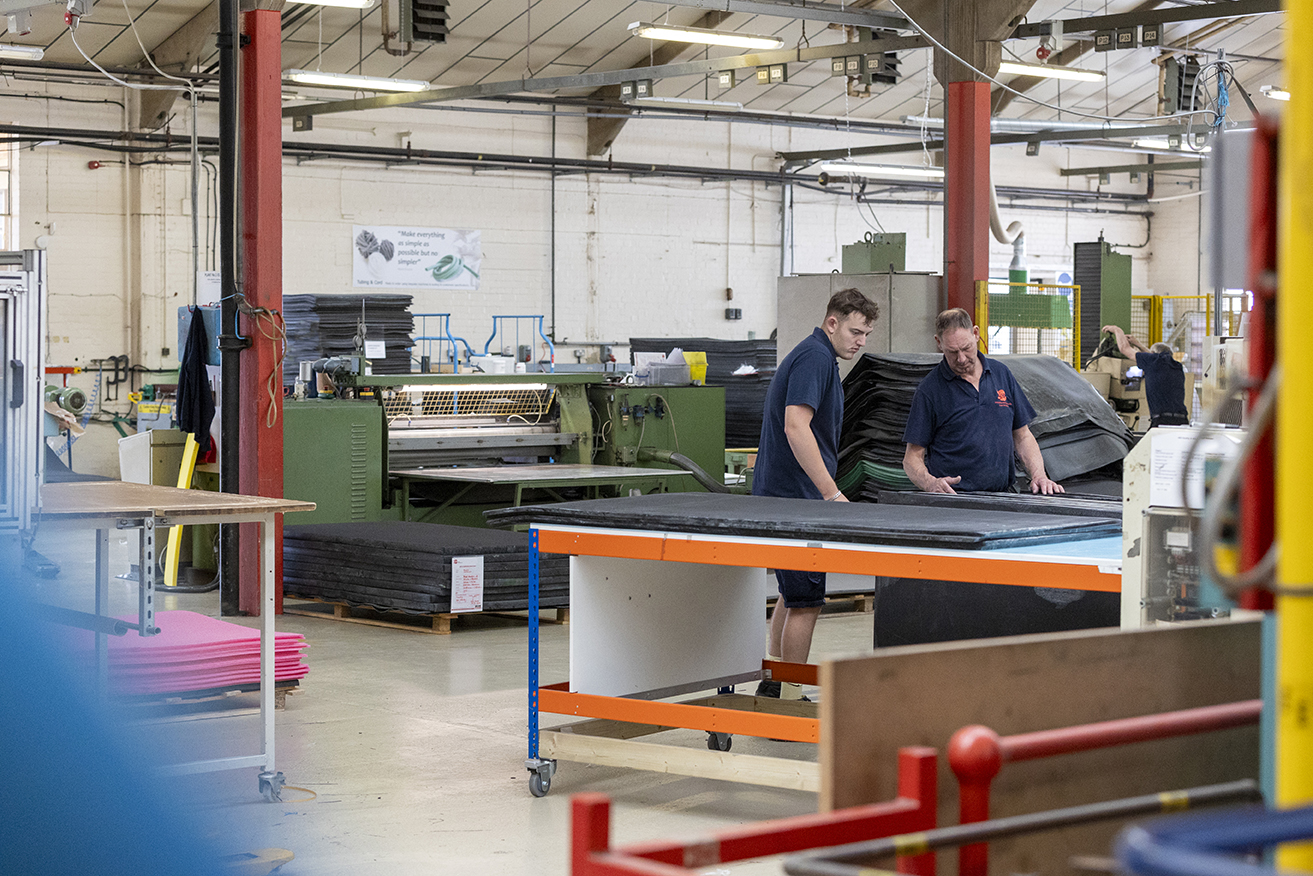 Family-run business
Established in 1971, Kewell Converters remains a family-owned and operated business. Our heritage is deeply embedded in our corporate ethos, and it shines through in every endeavour. Clients consistently appreciate our transparent approach, underscoring our commitment to openness and integrity. Our meticulous attention to detail, coupled with our design prowess, equips us to address even the most intricate design and fabrication challenges. 
We are bespoke
At Kewell Converters, we excel in the design and manufacture of tailored foam products, aligning seamlessly with your specifications. Our core expertise lies in creating both bespoke and custom foam components, reflecting our unwavering commitment to precision and quality. Whether you provide us with hand-drawn sketches or CAD/CAM software outputs, we adeptly translate your visions into tangible solutions. Addressing design challenges ranging from straightforward to intricate, we ensure meticulous machining and fabrication, preparing foam products that are market-ready and up to industry standards. 
We value quality
Quality isn't just an aspiration—it's a defining ethos for us. Our exemplary track record in design and manufacturing is manifested by our esteemed blue-chip clientele, contributing significantly to our turnover. We cherish our heritage and are recognized within the foam converting industry for our unparalleled quality and technical prowess. Upholding the highest industry standards, we operate in strict adherence to the ISO 9001:2015 quality management system. 
We are excellent at precision

 
Specialising in high-tolerance foam fabrication and products, Kewell Converters stands at the pinnacle of foam expertise. Backed by a dedicated design team and years of manufacturing acumen, we are adeptly positioned to partner with you. Whether addressing challenges in performance, durability, or economic efficiency, we craft high-performance foam solutions tailored to consistently deliver on the specific requirements of your processes and applications. 
Sustainability at the forefront

 
Our unwavering dedication to environmental stewardship and the principle of long-term sustainability is evident in every facet of our operation. We conscientiously strive to reduce our environmental footprint, ensuring a balance between our business endeavours and the greater good. We innovate in product design and manufacturing techniques to boost yields, ensuring the meticulous reduction of scrap and offcut processing. Through these endeavours, we are not only advancing our industry but also safeguarding our planet's future.  
Innovation is in our DNA

 
We're curious and good at problem solving, continuing to push boundaries using new techniques and materials. We never stand still and invest in new technologies.
Integrity matters

 
We do what we say and are trustworthy and honest – ethics matter.