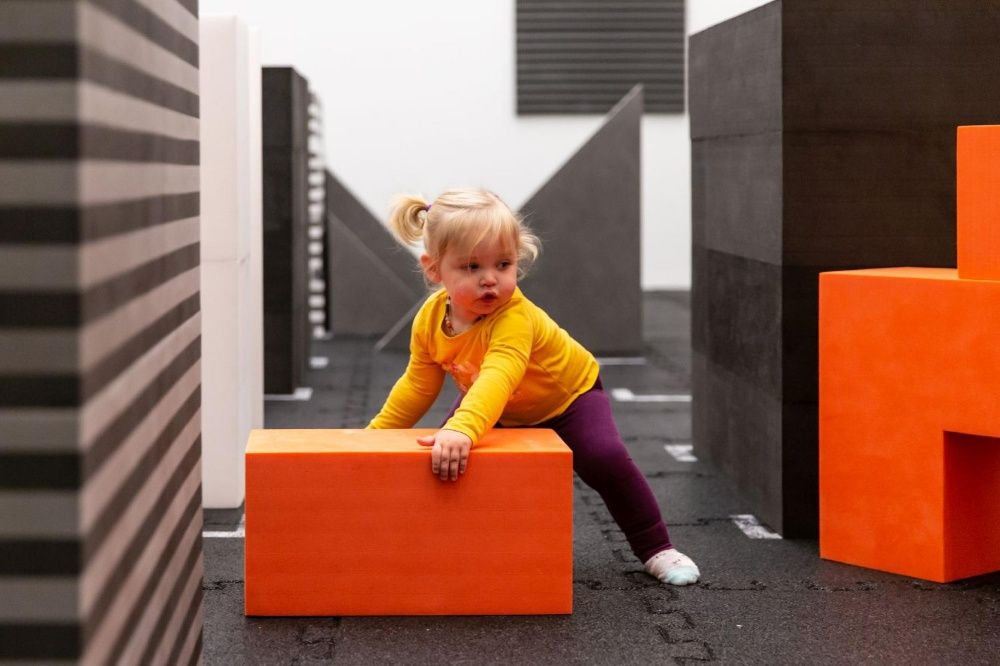 3D PLAYSHAPES
Polyethylene play shapes for PLAY REBELLION displayed at BALTIC Centre For Contemporary Art. 
The Exhibition is in Gateshead running 12 October 2019 – 23 February 2020

Play Rebellion is an interactive exhibition where audiences are invited to become active participants and get physical with the artwork, to reconnect with our inner creative geniuses* and generate new possibilities.
PlayShapes are expanded polyethylene foam in both 2D and 3D shapes, there are sixteen 1m cubes which break down into steps, triangles, polygons, rectangular prisms and cylinders. These can be re-figured into limitless combinations to create sculptures, playscapes, games or chill out spaces.
Artist Pippa Hale who designed the shapes said "The foam that you've used and the quality of the product you've supplied is great. The shapes hold their form well and as such stack easily and yet are light enough for children and adults to move either alone or together. Colour was also really important to me, and I'm really pleased with the final colour range – in fact, I love the layered cubes most of all!"
Here at KCL we are delighted to have made a contribution to this wonderful project encouraging imaginative play not only in young children but also adults alike.
PlayShapes was originally commissioned by Chalk and BALTIC as part of the MAPS Festival 2019 programme and supported using public funding by Arts Council England.