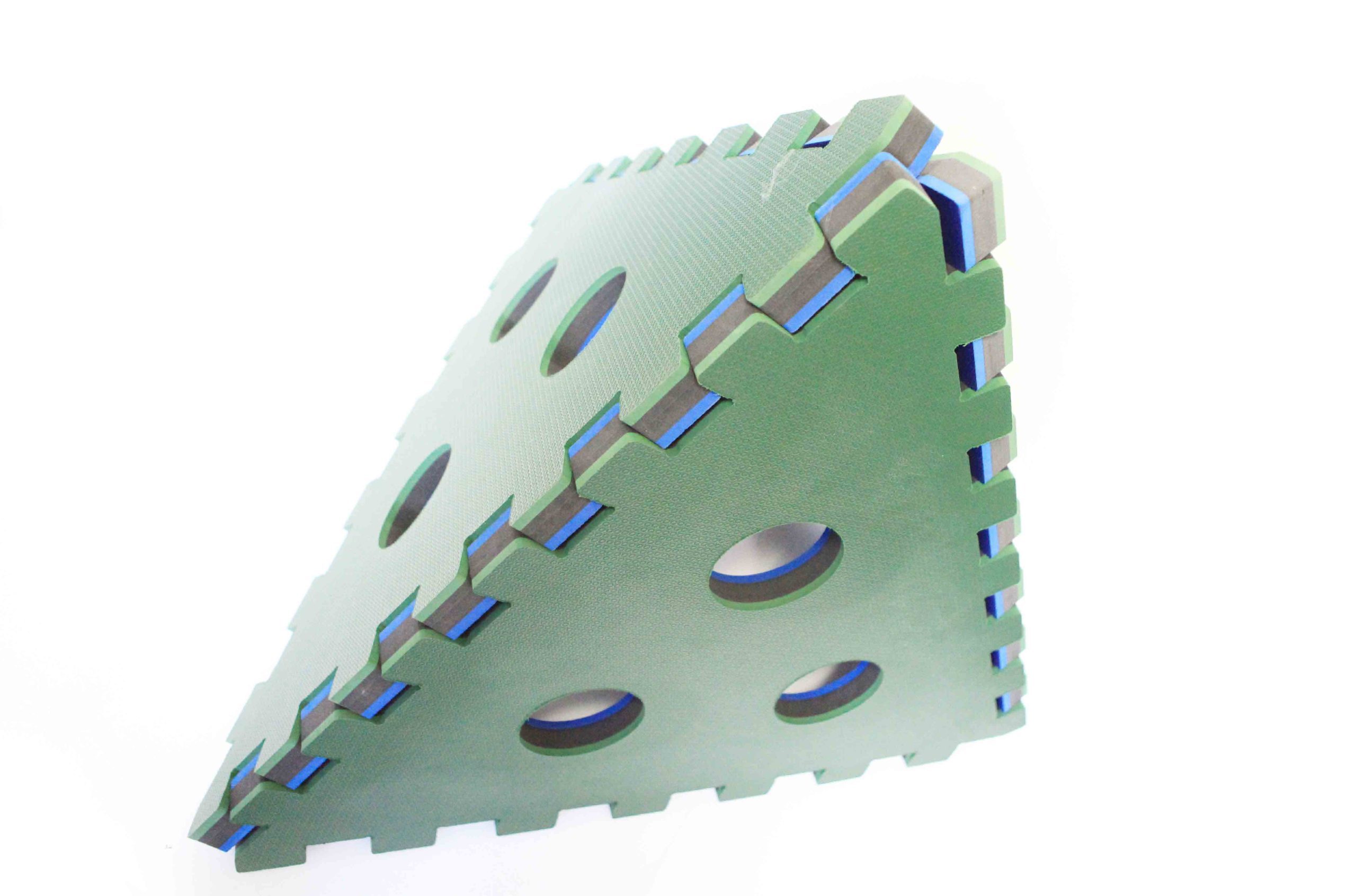 Educational and imaginative play mats
A company called Playforce, based in Melksham, Wiltshire, has, for 15 years been engaged in making fun play environments for children – both for inside and outside primary schools, nurseries and playgroups across the UK.
In consultation with education practitioners, designers and, most important of all, children, they have developed an innovative modular system called Poddely. It can be made into cubes, and prisms or flat surfaces by means of interconnecting tiles.
Here at KCL we have supplied the foam components, cut out of our durable, impact absorbing foam materials – in bright colours to add visual vibrancy and extra appeal for children. Not only that – our foam is durable, safe and weather-resistant.
We are delighted to have made a contribution to this wonderful means of encouraging imaginative play in young children. As a modular construction, it can be changed moment by moment to become whatever a child desires – a castle, a spacecraft, a pirate ship or a fairy palace. Poddley's use is readily linked to the Early Years, KS1 and KS2 curriculum, making it an inspiring asset for any educational establishment.