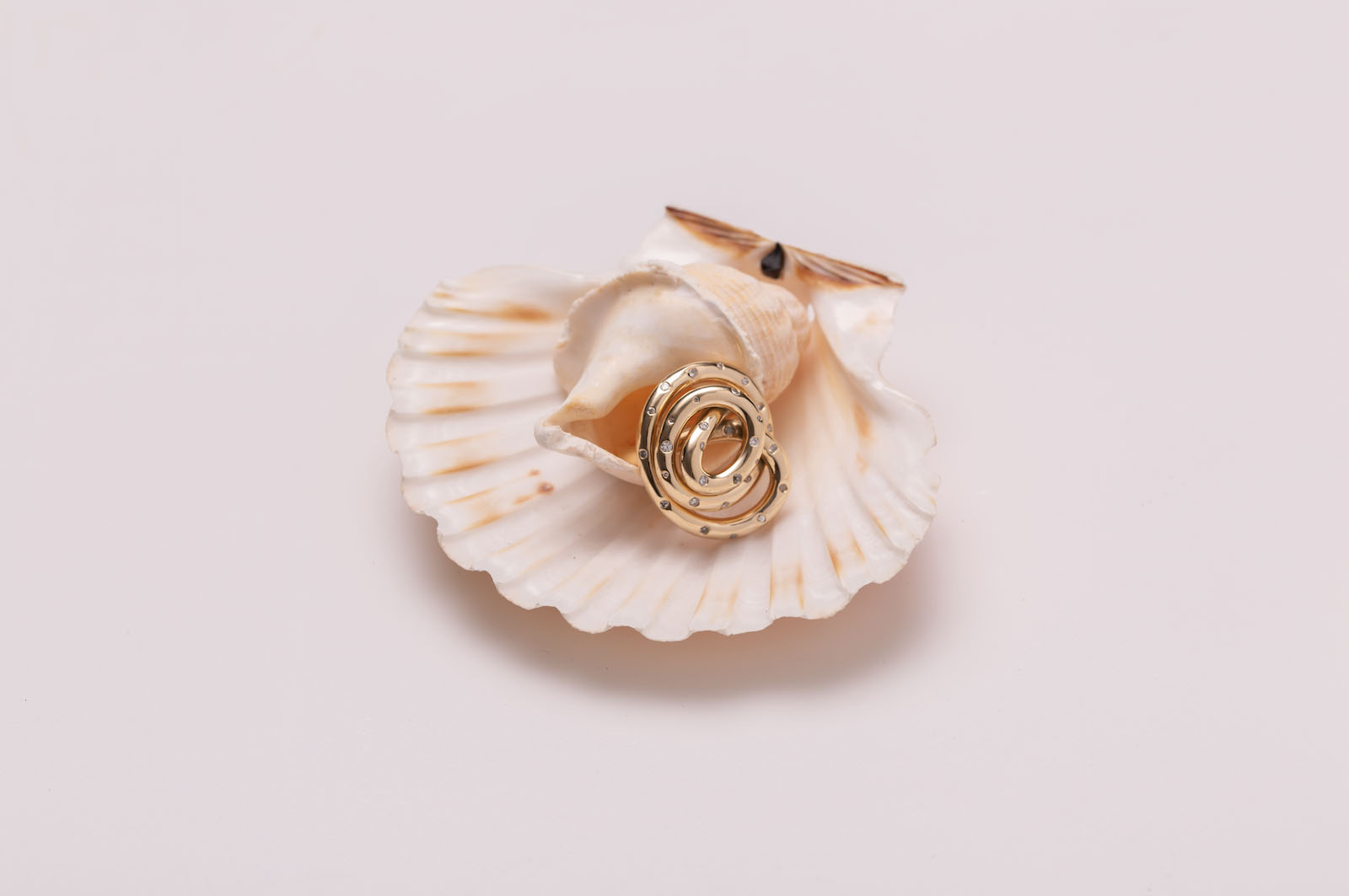 Exquisite Bespoke Jewellery Insert
Combining Sustainability and Luxury Craftsmanship
Experience the breath-taking artistry of Irene & Jenny as they transform your beloved heirloom jewellery into one-of-a-kind masterpieces designed to last for generations. This mother-daughter duo, based in Kent, has built their business on passion, history, and sustainability. Each piece they create has a story to tell; a diamond from a mother's wedding ring, a sapphire to celebrate the birth of a child, or a cluster of rubies from a romantic adventure abroad. They encapsulate generations of memories in a single, stunning masterpiece.
When the founder of the business approached Kewell Converters to create a unique insert for a high-value, precious bracelet, the results were truly extraordinary.
The challenge
Crafting the perfect accompaniment for this exquisite bracelet was no small feat. Kewell Converters needed to carefully select a sustainable, recycled foam grade and source matching-coloured leather to compliment a beautiful clamshell-shaped box with a custom insert. The goal was to securely hold and showcase the jewellery while ensuring durability and longevity.
The solution
Under the leadership of Marcos Kewell and his team of skilled professionals, they employed eco-friendly materials, including a 30% recycled foam called Eco Zote, manufactured by Zote Foams. The size and orientation of the insert were thoughtfully considered to create an impressive presentation when opened.
The project began with the design team, who expertly translated the business founder's vision into proposals. The Cad department led by John and his team then refined the font size, logo style, and experimented with laser engraving parameters to achieve the desired visual impact. A series of tests were conducted to ensure optimal marking and presentation. With the design finalised, Kewell Converters moved on to pre-production and full-scale production, including cutting trials to achieve the perfect fit. To compliment the bespoke insert, Kewell Converters sourced premium leather from Italy, leveraging their five decades of experience working with top manufacturers worldwide. Several samples were obtained and meticulously colour-matched, guaranteeing a flawless integration with the final product. Laser etching and the client's personalised logo added an extra touch of individuality and luxury to the final product.
The results
Upon completion, Anita Brightley-Hodges expressed her satisfaction, stating, "The customer was absolutely thrilled with the final product and described it as stunning work. Kewell Converters are an exceptional business, and they were the only choice to align with our brand values. We tell stories and need to convey empathy, so every aspect of the material and packaging must be part of the narrative, and they exceeded our expectations."
Marcos Kewell remarked, "This was a wonderful and truly special project to be a part of. We loved being involved and were thrilled with the end result and what my team managed to create. Working in the luxury sector always presents challenges, but achieving aesthetic perfection is always our goal."
The collaboration between Irene & Jenny and Kewell Converters resulted in an exceptional and personalised jewellery insert that emanates luxury and craftsmanship.
With meticulous attention to detail and a commitment to sustainability, Kewell Converters created a bespoke jewellery insert that perfectly showcased this unique and precious bracelet. The combination of sustainable materials, precise laser etching, and tailored leather finish resulted in a truly elegant and distinctive solution.
Trust Kewell Converters to bring your vision to life, ensuring the safety, protection, and timeless elegance of the most exquisite designs to complement your luxury products.  Read more of our case studies.