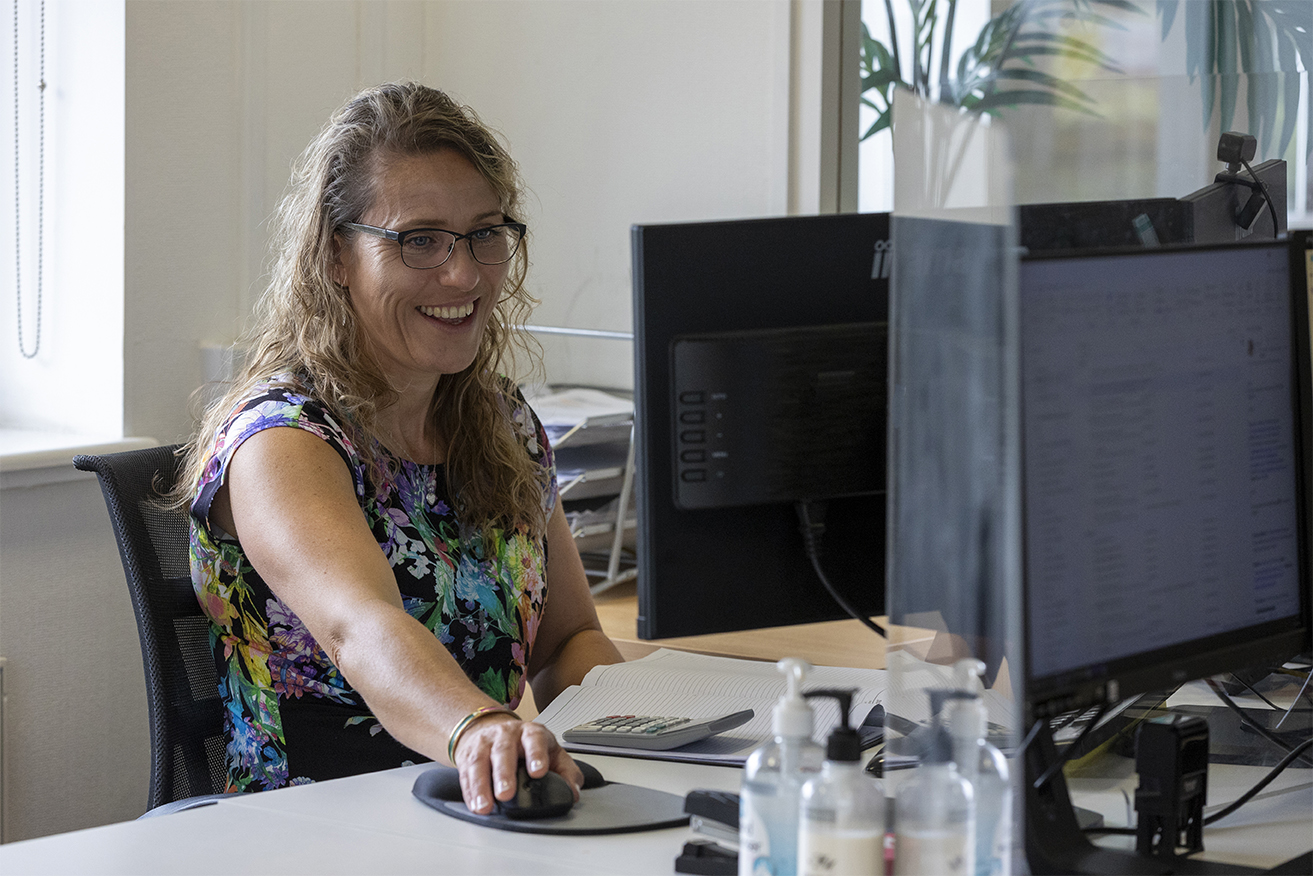 Corporate Social Responsibility
Policy – 22/05/23
Kewell Converters has a long and respected history in the manufacturing of polyethylene cord foam products. For over 50 years, our passion for innovation has been driven by three core values: loyalty, integrity, and passion. As we continue to be at the forefront of creative engineering techniques while providing world-class foams to businesses across all sectors, so too have we maintained our commitment to ethical business practices outlined by this Corporate Social Responsibility policy.
Based in Kent with five decades' worth of expertise, Kewell Converters continues leading from strong foundations built on our family heritage and dedication towards the foam industry.
Looking after our customers
For over half a century, we've been providing exemplary customer service to thousands of customers. Our family-run business cherishes the individual experiences and needs each business brings.  Our team works tirelessly to make sure that all customers feel welcome and valued in every interaction they have with us.
We strive constantly to be as welcoming and accommodating as possible; our customer promise charter is reinforced by our core values of caring, innovation, precision, and excellence – all towards providing the best experience we can for every visitor. Customer satisfaction remains paramount; through regular feedback surveys, we can ensure an abundantly rewarding experience each time.
Furthering customers' peace of mind are certifications from ISO 9001: 2015 Quality Management System which we've had and maintained for over 20 years and ISO 14001:2015 Environmental Management System which we added to our bow in 2019, to ensure quality assurance standards at every stage of production.   We're exceptionally proud of maintaining these over the years and the vigorous audits performed.
Our management team is dedicated to providing high-quality innovative foam solutions that meet the specific needs of our clients. We have a Quality Management System that continuously improves our effectiveness in maintaining our BS EN ISO 9001-defined requirements. We comply with all relevant standards and regulations and are committed to delivering high-quality products and timely deliveries to ensure customer satisfaction.  We've also introduced In Process Inspection so every step of the manufacturing process is inspected for quality, from product aesthetics to measurements against drawings, to address any issues immediately. In addition, our new 'Maintain X' software has increased productivity, accuracy, and reduced waste.
We hold all of our work to consistently high standards and invest in staff development and training while also regularly reviewing staff performance to ensure that we provide the best service possible. To guarantee the highest levels of quality at all times, we regularly review and update our quality control processes. If a customer has a potential concern, we address it promptly and professionally for the benefit of both our customers and staff. We set relevant objectives and targets to improve performance, and our regular management meetings allow us to review any issues and change or create new measures to maintain our high standards.
To ensure our policies and procedures deliver the products and services that they require to succeed, we regularly review our customers and their marketplace and make necessary adjustments.
Protecting the environment
At Kewell Converters, we're committed to protecting the environment. That's why we have implemented an Environmental Management System that adheres to ISO 14001:2015 standards. We conduct regular internal audits to ensure we comply with regulations and hold an annual review of our system. Our directors and management are fully engaged in managing environmental issues, and we allocate sufficient resources towards achieving our environmental goals. Furthermore, we promote environmental awareness amongst our staff, suppliers, contractors, and partners.
We believe that utilising renewable energy sources can be an excellent solution to mitigate such carbon footprints. Therefore, we've installed 200 solar panels to power our 35k square-foot production factory. With solar energy, we now generate 20% of our electricity supply, reducing our greenhouse gas emissions by 26 tonnes each year and shifting towards a low-carbon economy.
In addition to our solar panel system, our commitment to sustainability has led us to implement energy-efficient technologies like voltage optimization equipment and the use of electric vehicles. Additionally, with auto-light sensors installed, we only use light when necessary, making the most of energy conservation whenever possible.   Attention to detail is everything. We recently installed a movement control and dimmable lighting system in our factory as well as cavity wall insulation and cladding systems offering higher thermal insulation as well as destratification fans to recirculate heat.  Plus we use ECONAVI with intelligent eco sensors for air conditioning, and to reduce noise pollution, we use Therman Insulated Roller Shutter Factory Doors. We've even partnered with Zellar to measure our sustainability journey. With our unwavering commitment to the environment, we're leading the way to a greener future.
At Kewell Converters, we understand the negative impact of single-use plastics and are taking practical steps to address this issue. Recycling and waste management are essential components of our strategy. To this end, we've provided recycling bins across our premises, and our staff have refillable water bottles to avoid single-use plastic bottles. We also have weekly collections of recyclable waste, and we recycle large volumes of foam waste scrap materials to make reconstituted foam blocks and other products.
Appreciating the health and environmental benefits, we encourage commuting using eco-friendly means of transportation. Consequently, Kewell Converters has provided a cycle-to-work scheme that encourages our staff to use bikes instead of cars. The scheme serves as a way to reduce carbon emissions and promote a healthy, active lifestyle. This makes it a win-win for our employees and the environment.
As a manufacturing business, we have a responsibility to do our part in the fight against climate change. We strive to provide our customers with foam products that not only meet their needs but also reduce their carbon footprint via:
Long-life products
One of the most effective ways to reduce the environmental impact of our products is to make them last longer. That's why at Kewell Converters, we engineer our foam products to be durable and sustainable, so they last as long as possible. By doing so, we ensure that our customers don't have to replace their products as frequently, reducing waste and emissions. Our long-lasting foam products also help reduce the overall carbon footprint of our supply chain.
Sourcing locally
We're proud to be able to source the majority of our raw materials locally to minimise the environmental impact of transportation. In fact, the majority of our foam materials are produced in the UK just 20 miles away. The rest are sourced from certified (ISO 9001/ISO 14001) suppliers who match our credentials. Not only does this reduce emissions, but it supports local businesses and helps us maintain closer relationships with our suppliers. By sourcing our materials locally, we reduce the carbon footprint of our supply chain and help support the local economy.\
Recycled material
We believe that incorporating recycled material into our products is one of the most effective ways to reduce waste and emissions. That's why we offer an eco-friendly range of foam products that incorporate 30% recycled material. Using recycled material not only saves energy and transportation costs but reduces the amount of waste that ends up in landfills. Our eco-friendly products are also lighter and lower in density, further reducing their environmental impact.
Minimising waste
We take a proactive approach to managing waste. We recognise that waste not only has an environmental impact but also contributes to business costs. That's why we work hard to minimise waste throughout our manufacturing process. By using lean manufacturing and deploying the 5 S's approach, we not only reduce our environmental impact but also reduce costs for our business and our customers.
Commitment to the circular economy
We're committed to increasing the circular economy of all our manufactured products. We believe that by designing products for durability, incorporating recycled materials, and managing waste effectively, we can reduce our environmental impact and help create a more sustainable future.  Any post-industrial rest material that we generate is transported to our recycling partner APE TeK, where it can be recycled and repurposed into new products.  For example, surplus foam gets repurposed into gym mats. We're constantly reviewing our processes and procedures to ensure that we're doing all we can to protect the planet.

We have a responsibility to protect the environment and are committed to reducing our environmental impact and helping our customers do the same. Through our efforts to create long-life products, source locally, incorporate recycled material, minimise waste, and create a circular economy, we're working hard to mitigate the effects of global warming.
Looking after the community
As a company, we prioritize community involvement. Our commitment to our community goes beyond just donating to local and national charities; we're invested in supporting local events, schools, and clubs. We believe that being an active member of our community contributes to our success as a business.
Donating to charities: At Kewell Converters, we donate regularly to local and national charities. We believe in selecting charities that have special meaning to our staff. One of the charities we support annually is the Edenbridge Bonfire Society. Every year, all the money raised is distributed to local charities. We also participate in fundraising events such as Macmillan's Coffee Morning, Red Nose Day, and Christmas Jumper Day. Additionally, we donate foam to local schools and the 1st Edenbridge Scouts for various projects, supporting young people in our community.
Community events: We believe that participating in community events is an ideal way to support our community. From careers and job fairs to motor shows and cricket tournaments, being an active member of the community is essential to us. We're proud sponsors of The Edenbridge Motor Show and are members of Edenbridge Chamber of Commerce. Our participation in different community events helps us create valuable connections with other local businesses.
Local employment: We're dedicated to creating job opportunities locally. Half of our staff are from the Edenbridge area. Creating job opportunities within our community helps us to contribute positively to the local economy. We believe that local employment helps to create stability, and we'll continue to invest in creating quality job opportunities for our community.
Supporting local schools: We believe that education is the foundation of development in society. We support local schools to help give back to our community meaningfully. We donate foam to local schools for use in various projects, supporting the development of young people in our community. We believe that supporting education helps to create a brighter future for our children and benefits the wider community.
We believe that through deliberate and consistent investment in the community, we can contribute positively to our society. We hope that our contribution to the community is a testament to our commitment to growth and development beyond just business operations.
Looking after our staff
As a company, we work hard to ensure our 34 members of staff feel appreciated and valued. We understand that creating an environment where they can excel is key to fostering their continued loyalty and productivity; therefore, where possible, we adapt our policies to meet the personal needs of staff members.   From offering flexible hours to accommodating family or health issues, we understand that our staff has a life outside of work, and we aim to make sure they feel supported both inside and outside the workplace.
Staff retention
As a company, we believe that our staff is our greatest asset. We understand that taking care of our employees means they'll take care of us in return, which is why we're dedicated to creating an environment where they can thrive.
We take staff welfare and development very seriously. We understand that investing in our employees is investing in our company's future. That is why we have a formal staff policy, which ensures that everyone is treated fairly and has an equal opportunity to grow and develop within our company.
One of the most important ways we care for our employees is by ensuring their safety. Every employee goes through appropriate training upon joining us, and our health and safety officer provides regular guidance thereafter. This way, our employees can feel confident and secure in their working environment, which is essential for a productive team.  Our health and safety officer holds quarterly meetings with representatives across the company. To strengthen our safety measures, we work with Agility as our external advisors, who conduct annual checks. Their feedback has been positive, with a noted improvement in our proactive approach to health and safety.
We prioritise our staff welfare with a range of initiatives, such as providing an extra holiday day at Christmas, and hosting seasonal parties for employees to socialize in a relaxed atmosphere while enjoying refreshments like free hot/cold drinks plus fruit every day. As part of our aim towards healthier lifestyles, we added the bike-to-work scheme where employees can purchase their own bicycles through us conveniently. Factory workers are provided uniforms without any cost; office personnel have flexible options when it comes to work location or hours – even enabling them to work from home or part-time if needed. Additionally, various training opportunities within formal settings and on-the-job learning are open for all members of staff who wish to advance in their career path further during which they might be also attending events overseas or locally together with other colleagues.
Building a company culture that encourages innovation, loyalty, integrity, passion, and quality is not always an easy task, especially for a family business that has been around for 50 years. However, at Kewell Converters, we've created a culture we're proud of. Our company is all about people, and we strive to make our employees feel just as proud of being part of Kewell Converters as we are. Our culture is built around the idea of openness and inclusiveness. We believe in transparent communication, which is why we have regular one-to-one meetings with all our staff to ensure that everyone has a voice. Our doors are always open, and we encourage staff to come to us with any concerns, ideas or suggestions they might have. In addition, our staff WhatsApp group and company intranet keep everyone informed and up to date with our latest developments.
At Kewell Converters, we understand that our employees' well-being is just as important as their performance, which is why we created an employee advice line where our team members can get advice on everything from finance and legal issues to mental health and well-being. Our HR Manager is a mental health advisor and trained counsellor, making sure that our staff are supported in every way possible.
Building a strong and supportive culture takes time and effort, but at Kewell Converters, we believe that it's worth every penny we invest. Our employees are our most valuable asset, and we make sure that they feel valued and supported in every way. Our values of innovation, loyalty, integrity, passion, and quality have allowed us to achieve great success, and we look forward to continuing our journey with our fantastic team.
Recruitment
We recognise the benefits of a diverse workforce and are committed to providing a working environment that is free from discrimination.   We seek to promote the principles of equality and diversity in all our dealings with employees, job applicants, clients, customers, suppliers, contractors, recruitment agencies, and the public.
To attract and retain great talent, we go to job fairs in Edenbridge, Sevenoaks, and Crawley. We advertise jobs in local Facebook groups, and we use Indeed. We also offer incentives for staff members who recommend someone following the completion of their probation period. This way, we can hire great candidates who already know and trust our staff, and we reward our employees for helping us find them.
We also believe in giving back to our community by providing work experience to local students. We recognize that investing in our future workforce is essential for the growth of our industry, and we're delighted to support young people in our community in this way.
Looking after our staff is crucial for the success of our company. By prioritizing their safety, finding great talent, giving back to our community, and being flexible and accommodating, we create a positive work environment that fosters employee loyalty and productivity. As a result, we're able to build a strong team committed to achieving our business goals.
Our suppliers
At Kewell Converters, we hold ourselves to the highest standards of excellence, particularly when sourcing from our supply chain. Our dedication ensures we maintain a reliable network of suppliers. This network is reinforced by strong relationships built on trust and mutual respect for high-quality products.
Where possible we work with suppliers that are ISO 14001 certified but we do need to be flexible with this to meet the demand from our customers. While benchmarking alternative suppliers, we also balance the assessment of price, lead time, customer service, and quality to ensure the best value for our money. We consider the overall cost of items, not just the price when making purchasing decisions.
Kewell Converters fosters an open and constructive relationship with our suppliers. This partnership approach means we can work together even when facing challenges or requiring suppliers to perform beyond their normal scope of work. We believe a beneficial relationship will develop over time between both parties. We provide clear instructions to our suppliers and raise purchase orders to ensure expectations are set and communication is prompt. Clear deadlines and prompt payment in a professional manner ensure suppliers are treated fairly.
To ensure the consistent quality we require, we aim to perform an annual review of our suppliers. We measure the success of our suppliers against key metrics including delivery and quality, but also consider other factors such as their involvement in our supply chain. Material and goods are inspected and rejected if they don't conform to the standards we've laid out. In the event of poor supplier performance, we consider alternative suppliers to ensure we maintain the quality and reliability we're known for.
Committed at every level
As a company, we remain committed to meeting the highest corporate social responsibility standards. Our approach is to continuously improve, seeking new ways to innovate and maintain our strong relationships with suppliers, stakeholders, and customers alike.
Kewell Converters is a business that firmly believes in environmental protection and incorporates this responsibility into every aspect of our operations. The steps we've taken towards achieving our sustainability goals have been fruitful, reducing our carbon footprint while promoting the preservation of our natural resources. With our commitment to environmental protection, supporting our community, and looking after our suppliers and customers, we're determined to make a difference for the planet while providing our clients with high quality services. We hope that our approach serves as an inspiration to other businesses who share our goal of protecting our environment, as we believe change truly starts with individual commitment.