Defence-oriented foam packaging solutions
In the realm of defence logistics, the intricacies of packaging transcend conventional standards. Military cargo, inherently sensitive in nature, mandates an exceptional degree of protection against physical disturbances, environmental variances, and potential biochemical exposures. Given the global trajectory of military equipment, it's imperative that the foam packaging employed is of unparalleled quality, ensuring the cargo's integrity during transit.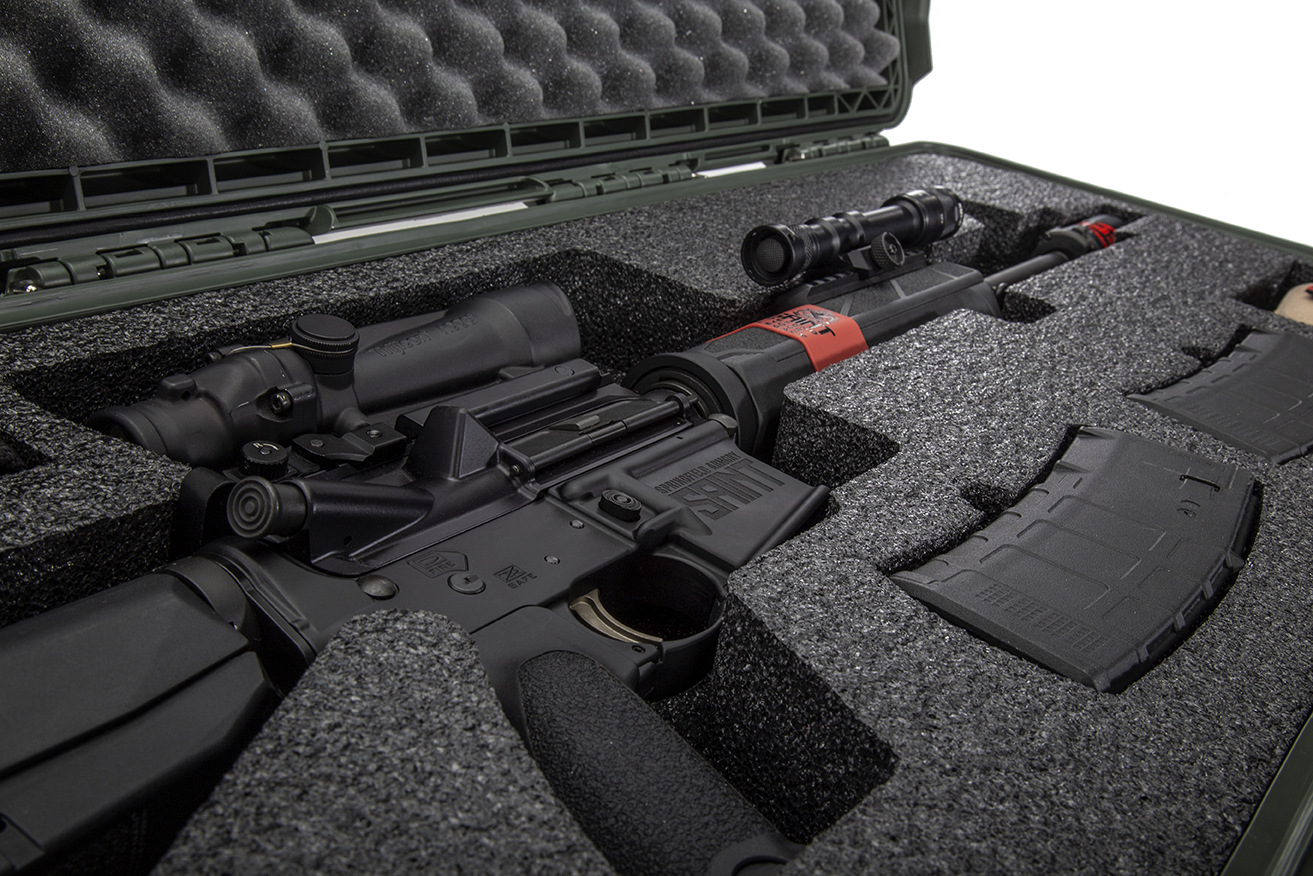 Unparalleled protection for sensitive military cargo
Military grade foams 
Kewell Converters, with a profound understanding of these exigencies, crafts defence foam packaging that epitomises excellence. Our team, seasoned with extensive experience, specialises in curating foam packaging solutions tailored to meet the multifaceted demands of military operations.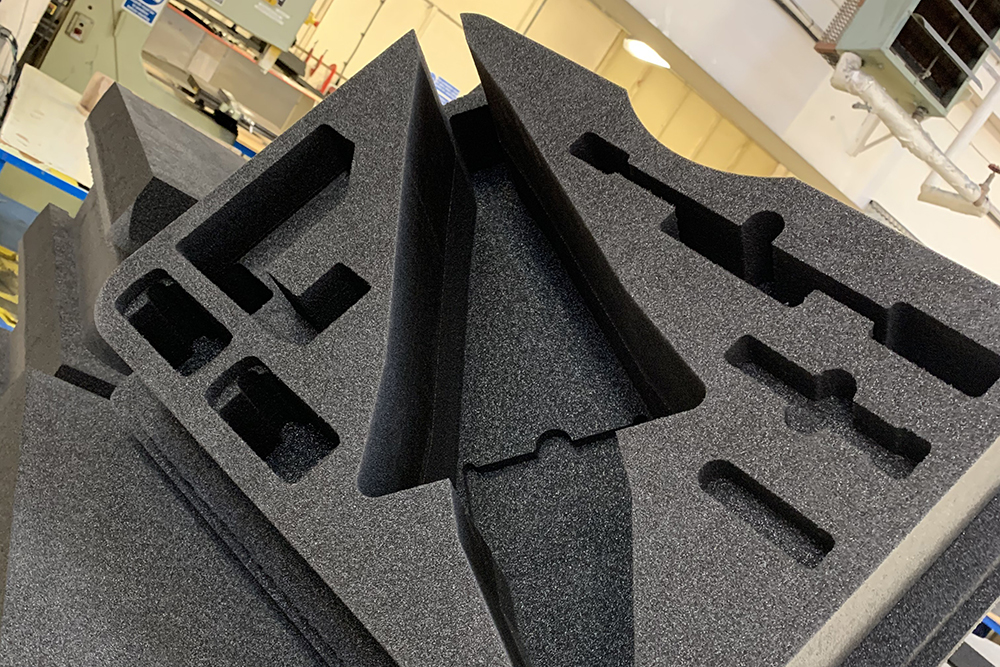 Benefits of using foam in defence
Tested and approved

 

Lightweight

 

Energy absorbent

 

Long-life durability

 

Low odour

 

Explosives compatible

 

Static dissipative and conductive

 

High impact resistance

 

High tear strength

 

High tensile strength

 

High resistance to compression set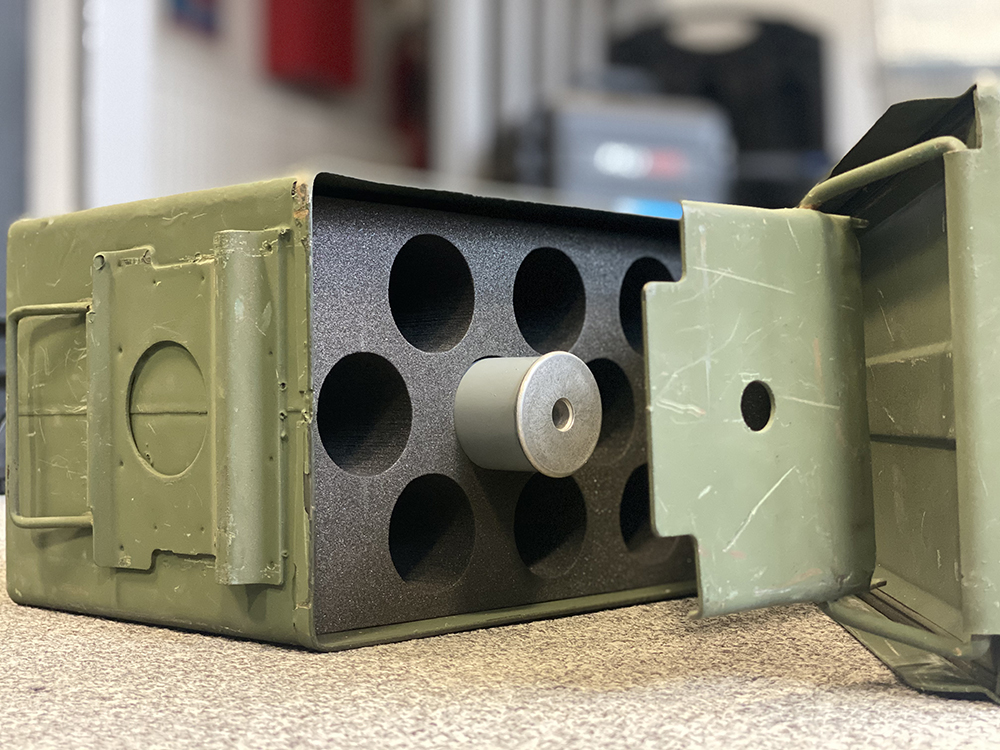 Sophisticated applications of military-grade foam
Our portfolio encompasses cutting-edge protective solutions, ranging from intricate helmet linings to advanced aircraft ejection seat systems. Beyond these, we extend our expertise to specialised domains such as ordnance protection, custom foam components for secure weapon transit, and precision-crafted flight cases and inserts. 
Our defence foam packaging is crafted from premium closed-cell foam materials. Esteemed international aviation and defence Original Equipment Manufacturers (OEMs) place their trust in Kewell Converters for delivery excellence. In scenarios where compromise is untenable, we stand ready to assist. 
Our foam packaging solutions are meticulously engineered to meet and often surpass stringent military specifications. This includes premium-grade foam for general packaging, enhanced high-density foam for robust needs, and foam specifically designed for compatibility with explosive materials. 
Yes, we are pleased to offer sample materials upon request. Feel free to drop a mail to sales@kewell-converters.co.uk. This exemplifies our commitment to quality and ensures that our clients can test and verify our foam's suitability for their specific applications.  
Our military-grade foam boasts features such as superior energy absorption, resilience, formidable strength under varied stresses, and high resistance to compression.  
Yes, we engineer foam specifically designed for compatibility with explosive materials, ensuring safety and protection during transit and storage. 
Static dissipative and conductive foams are crucial in the military sector for protecting sensitive electronic equipment from static electricity. They are used in applications such as electronics device protection, flight case fittings, and other scenarios.