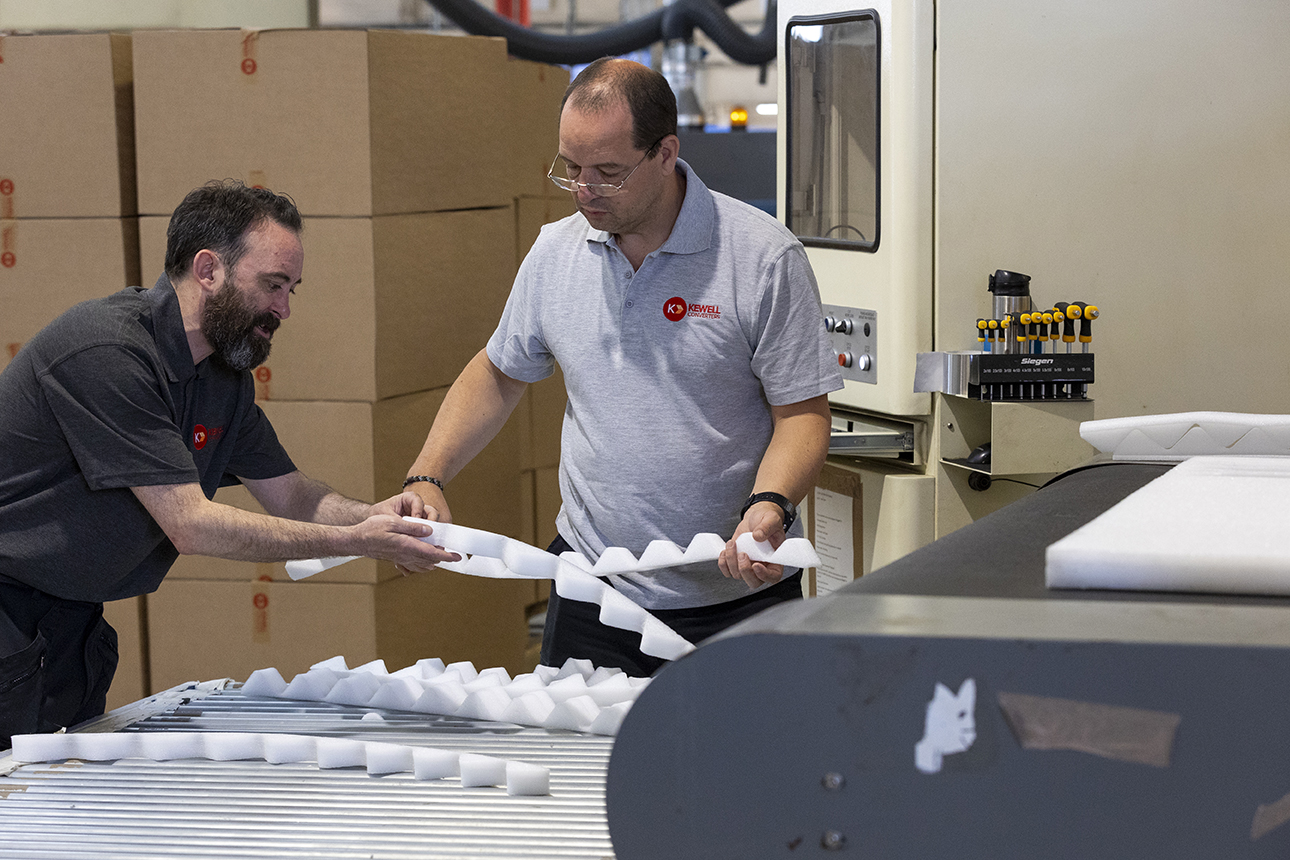 Machine Capabilities
At Kewell Converters, our proficiency lies in designing and producing bespoke foam products tailored to your unique requirements. With an unwavering dedication to precision and quality, our manufacturing expertise combines time-honoured techniques with state-of-the-art foam fabrication methods.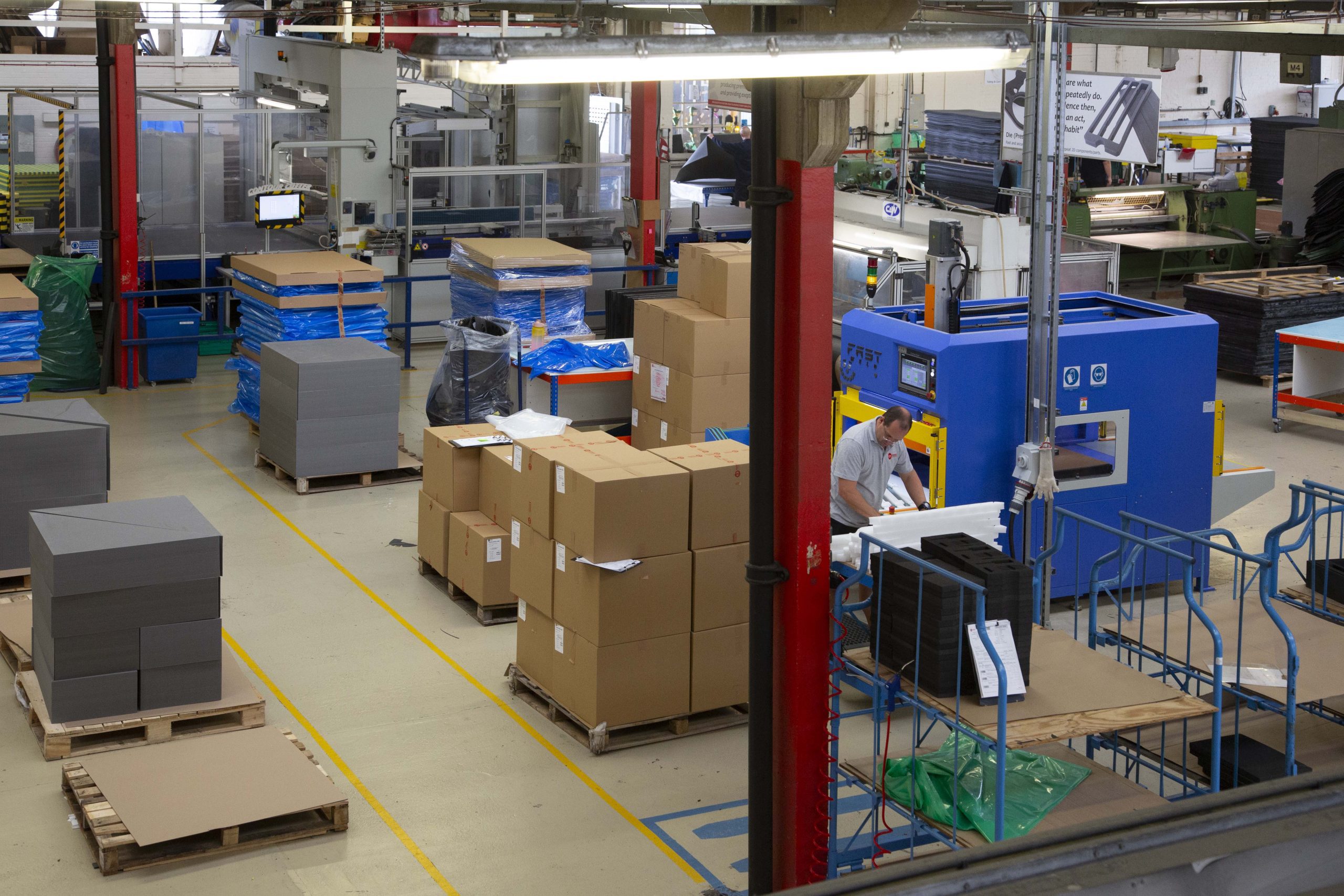 In-House Manufacturing Excellence
Our manufacturing prowess resides under a single roof, boasting an expansive range of advanced foam fabrication equipment and specialised CNC machinery. By harnessing numerous lean-manufacturing techniques, we've cultivated a dynamic and streamlined production environment that promises swift turnaround times.
Our manufacturing processes are strategically designed to not only align with individual customer specifications but also to be cost-effective. Moreover, our commitment to minimising waste and maximising yields exemplifies our environmentally conscious approach.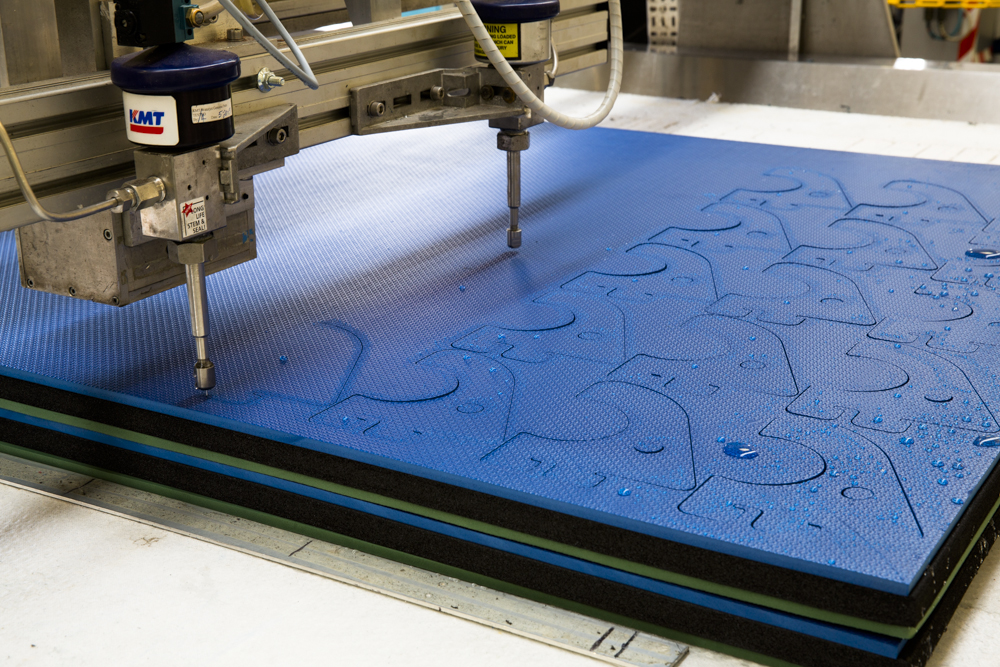 CNC Water-Jet Cutting
Unleash unparalleled precision with Kewell Converters' CNC Water-Jet Cutting. Achieve immaculate edges and intricate designs effortlessly. Dive into the world of high-pressure precision, where water meets technology. Kewell Converters—combining the force of nature with cutting-edge innovation. 
Primary Fabrication & Cutting
Strip Cutting & Band Sawing (including Automatic)
Horizontal Cutting / Splitting (Slitting)
Tube & Cord Profiling (Forming)
Precision Press/Die Cutting
Wire and Hot Blade Cutting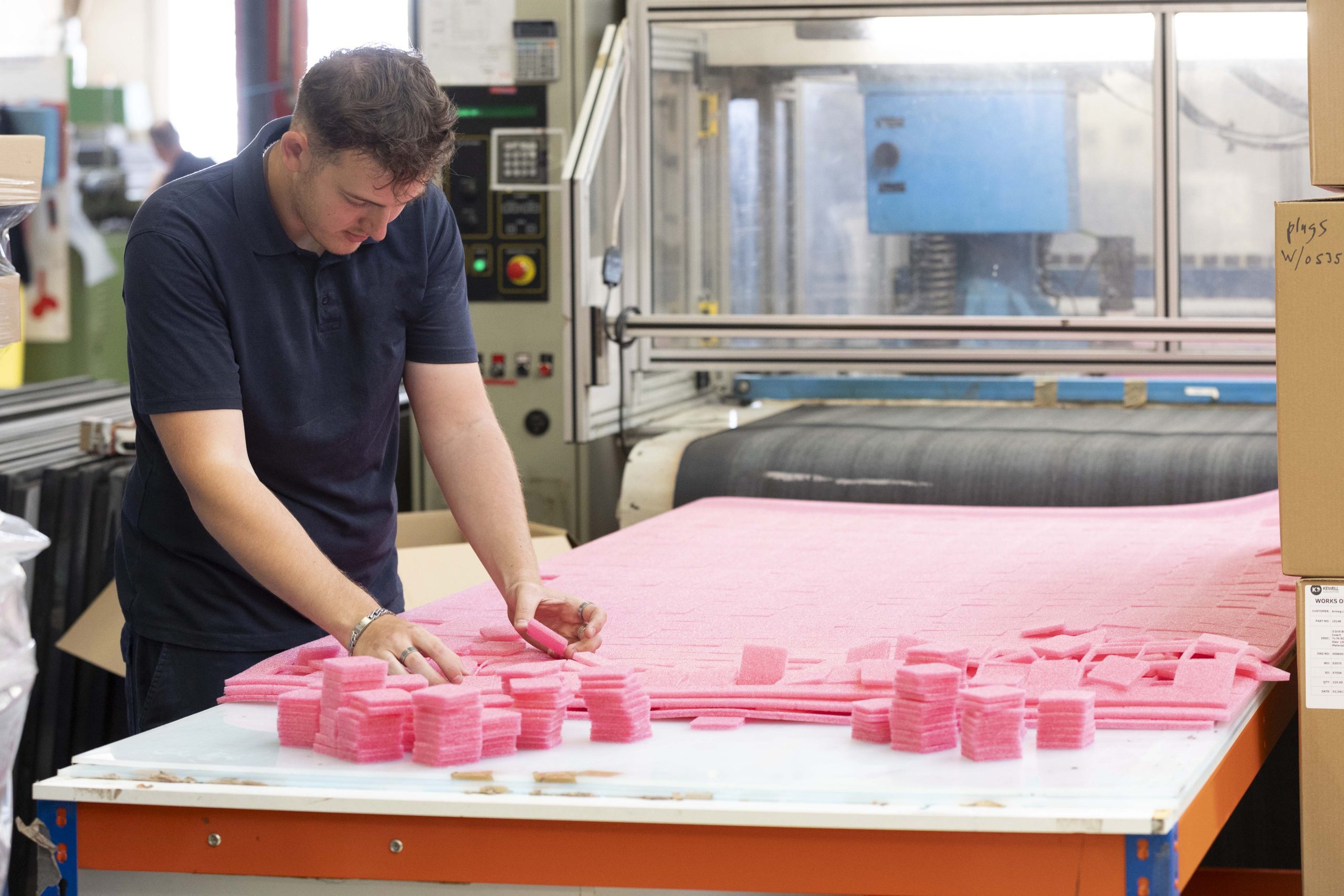 Precision Press/Die Cutting 
Master the art of exactitude with Kewell Converters' Precision Press/Die Cutting. Delivering clean cuts and sharp details every time. Embrace the synergy of power and precision in every press. Kewell Converters—where craftsmanship meets state-of-the-art technology.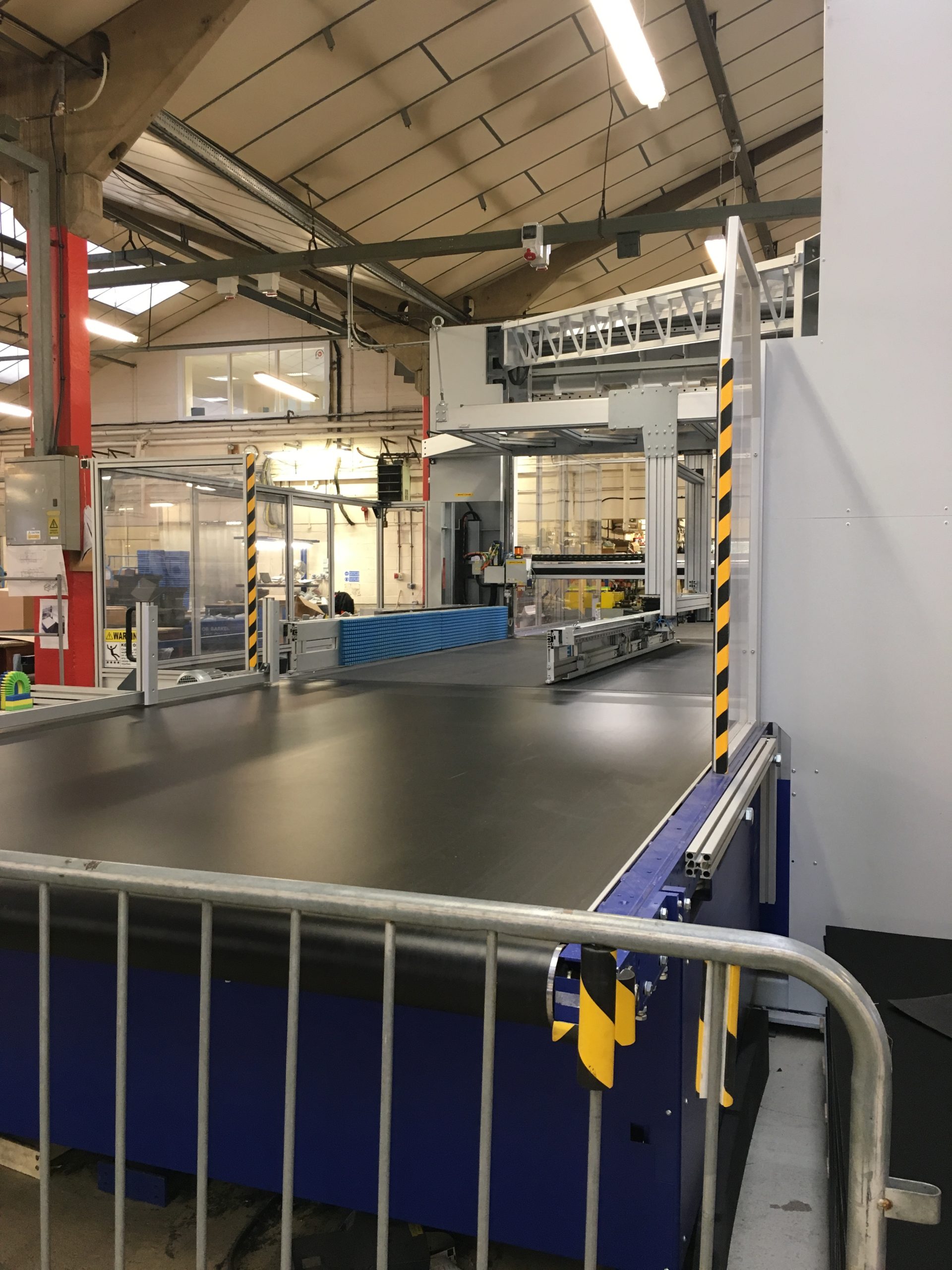 CNC Vertical Contour Cutting
Experience precision with Kewell Converters' CNC Vertical Contour Cutting. Elevate your projects with unmatched accuracy and seamless finishing. Harness the power of advanced CNC technology tailored for intricate contours. Kewell Converters—where innovation meets precision.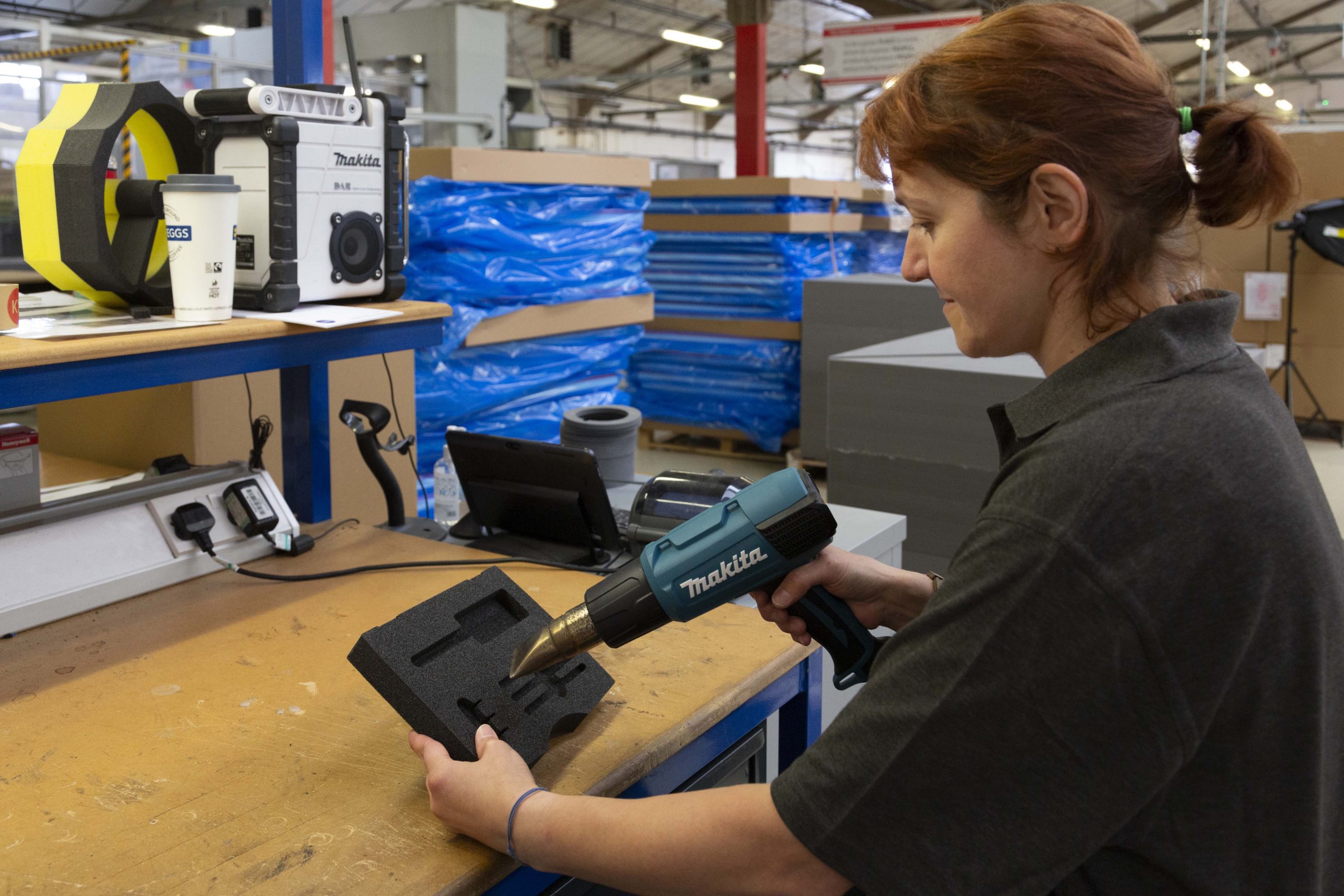 Other Production Services
Sub-Contract Manufacturing
Assembly & Packaging Solutions
Self-Adhesive Backing (SAB) Application
Comprehensive & Custom Fabrication
Full Product Design & 2D/3D CAD/CNC Programming (AutoCAD, Mastercam and SpaceClaim)