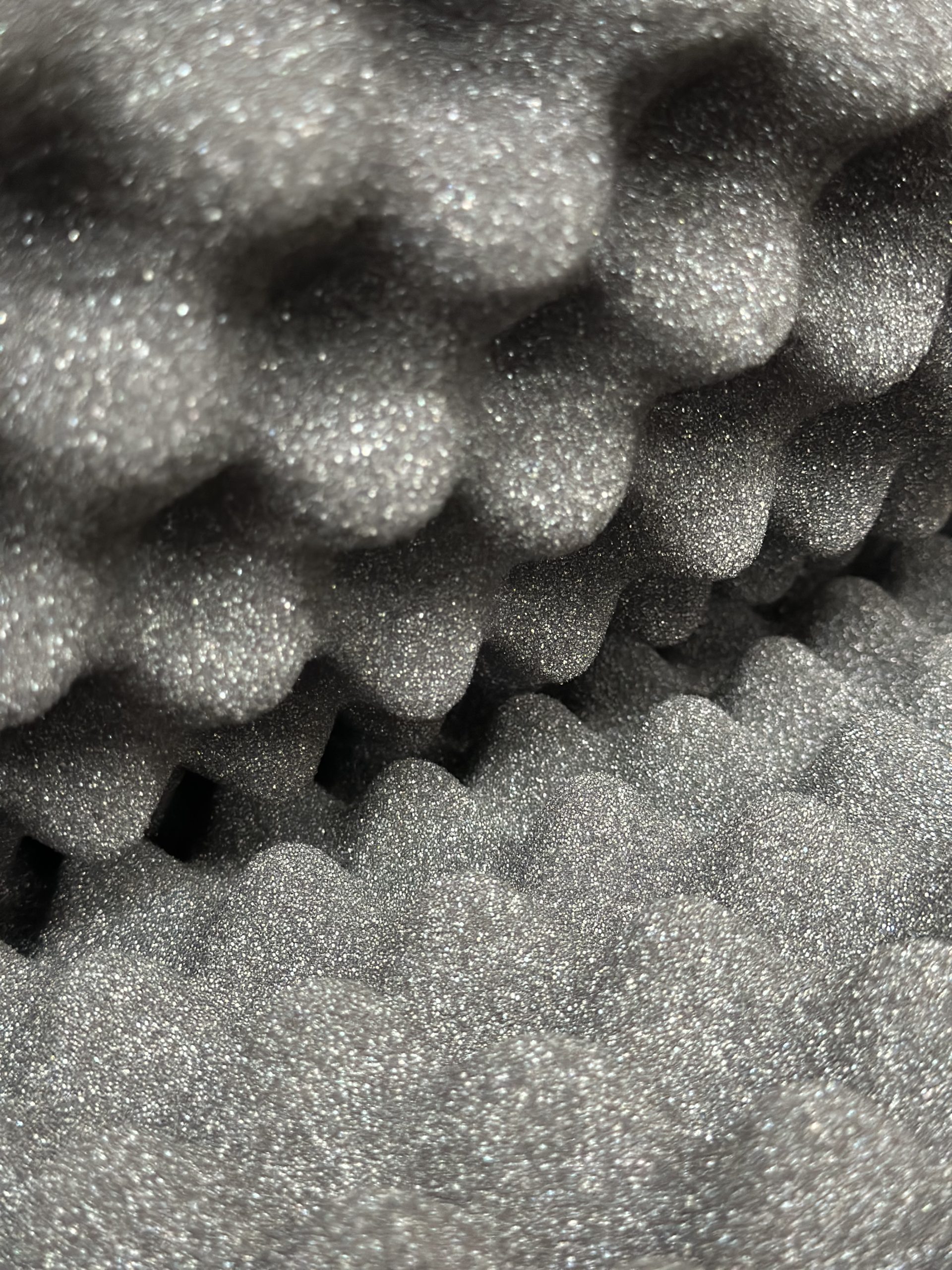 Acoustic Foam
Enhancing safety and silence 
At Kewell Converters, we offer specialist Acoustic Foam, a groundbreaking product that elevates industry standards in both sound insulation and fire safety.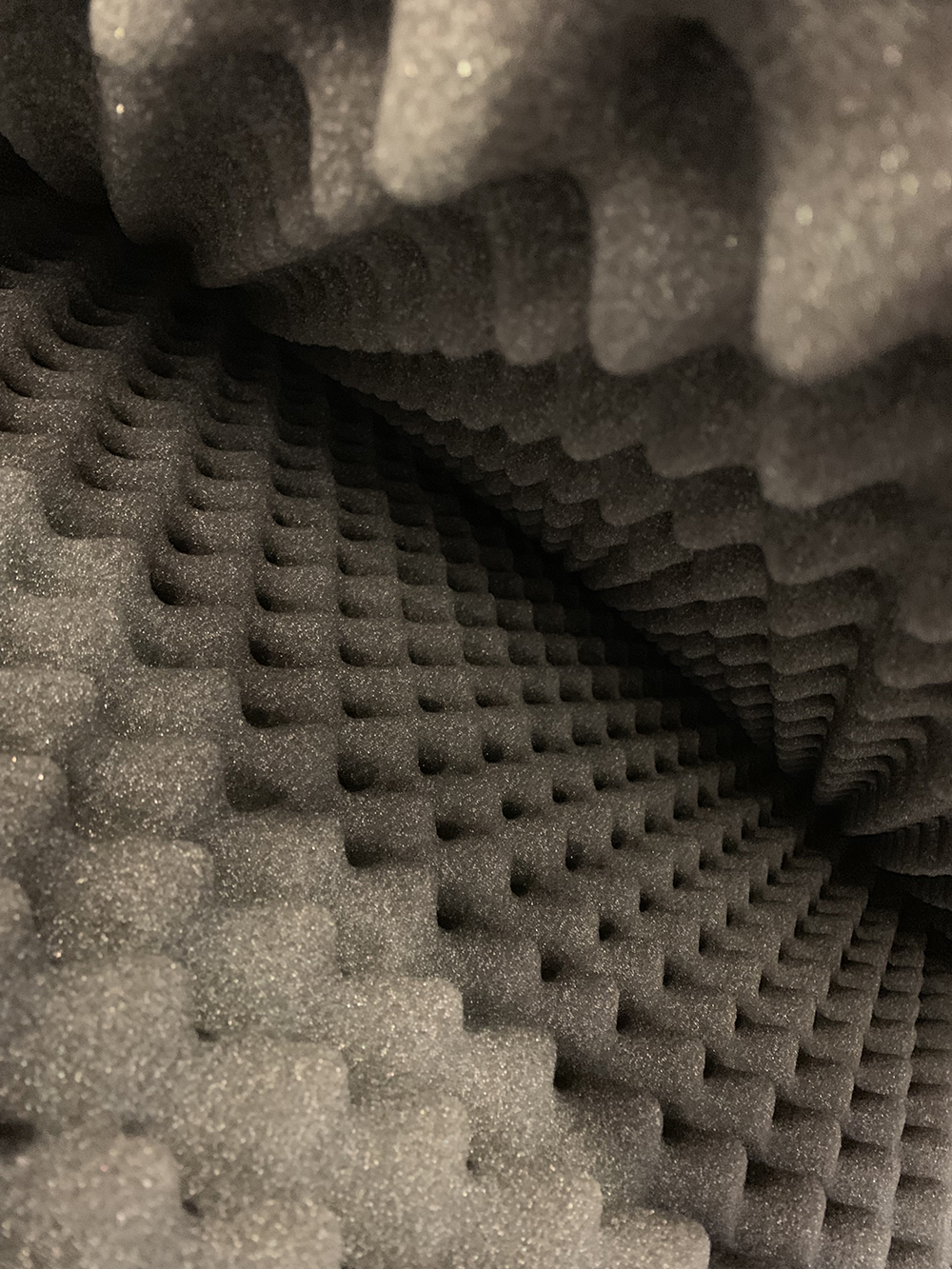 Noteworthy features
Exceptional acoustic properties
Designed with open-cell polyurethane, our acoustic foam excels in absorbing sound.
Uncompromising fire safety
Fully compliant with leading fire-resistance standards including EN 13501 B-s1, d0, BS476 pt6 & pt7 Class 0, and UL94 V-O, offering utmost safety.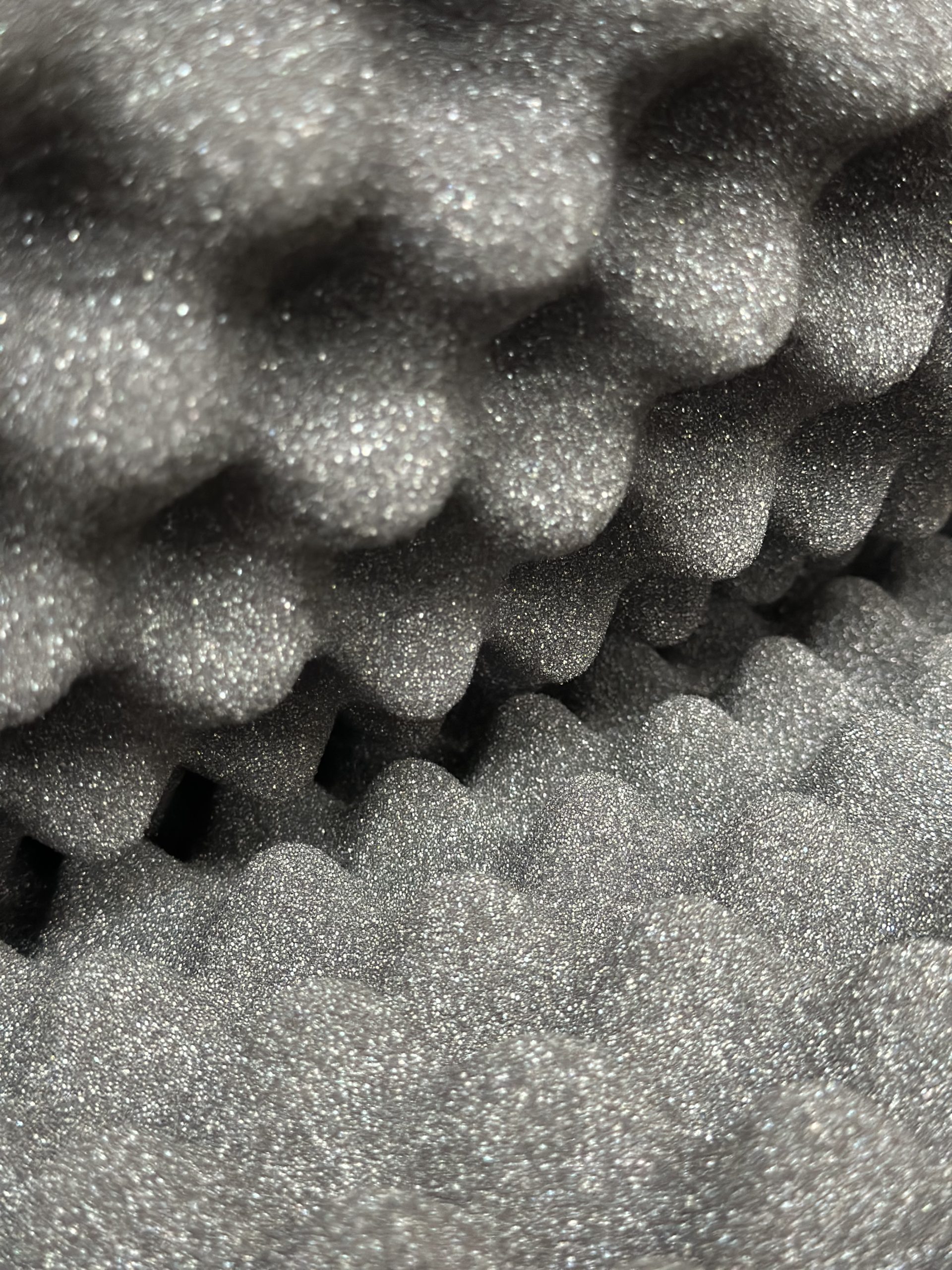 Material specifications
Our acoustic foam is chemically stable, preventing dust and migration during air circulation. With its innate flexibility, the foam easily conforms to curved and intricate surfaces.
It can be tailored into various shapes and is available in roll or sheet form. Multi-functional substrates, such as self-adhesive backing, are also offered to accommodate different applications.
Industry applications
Our acoustic foam is versatile, serving a broad range of sectors:
View our Industries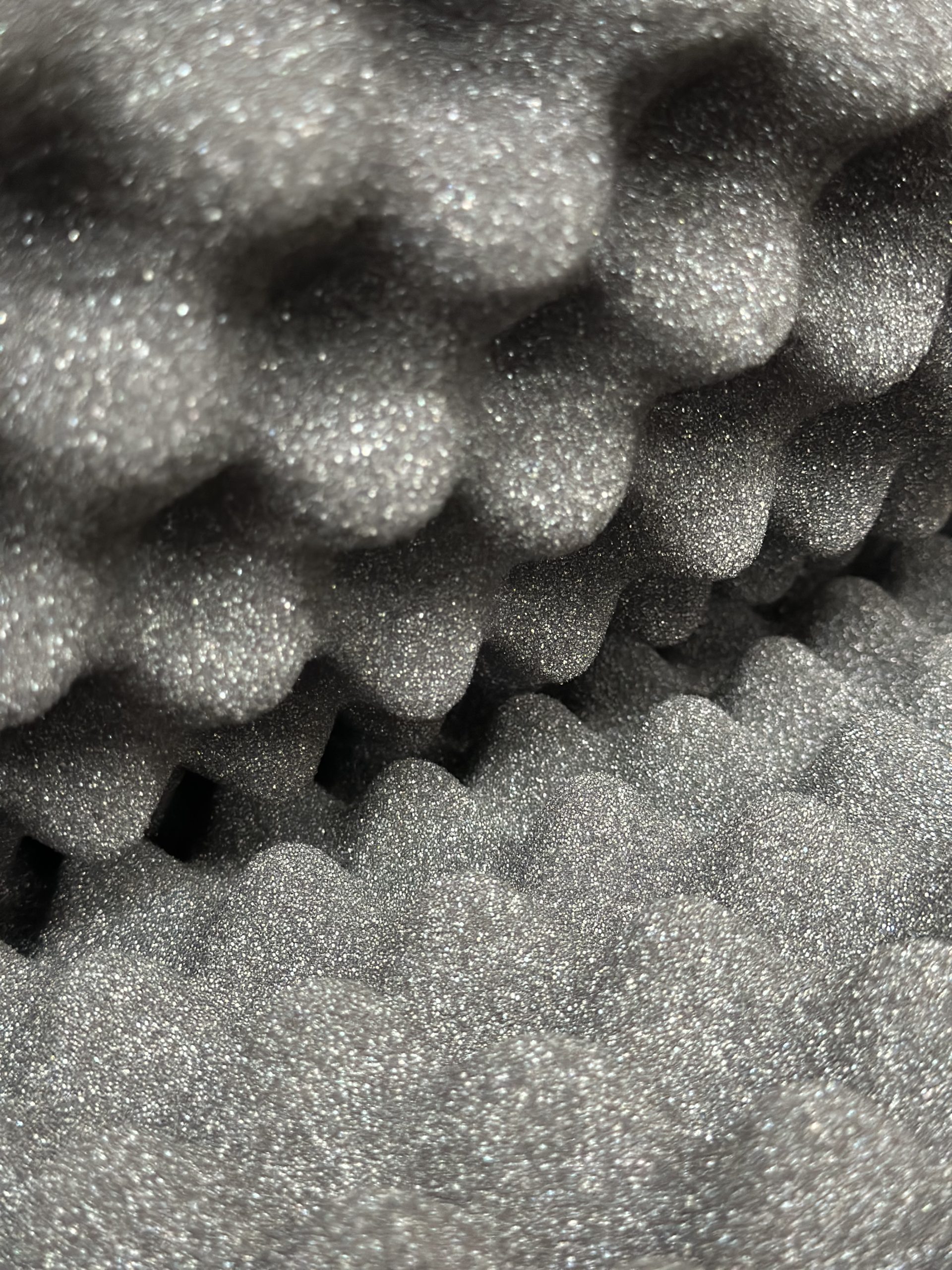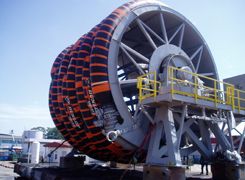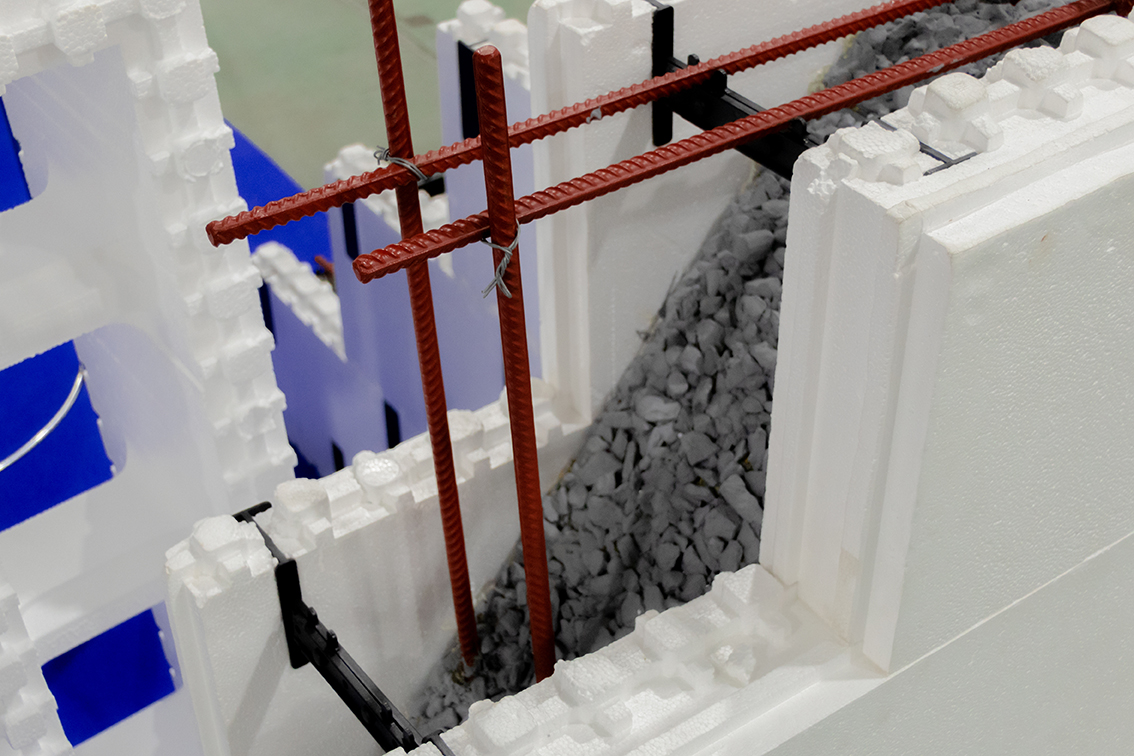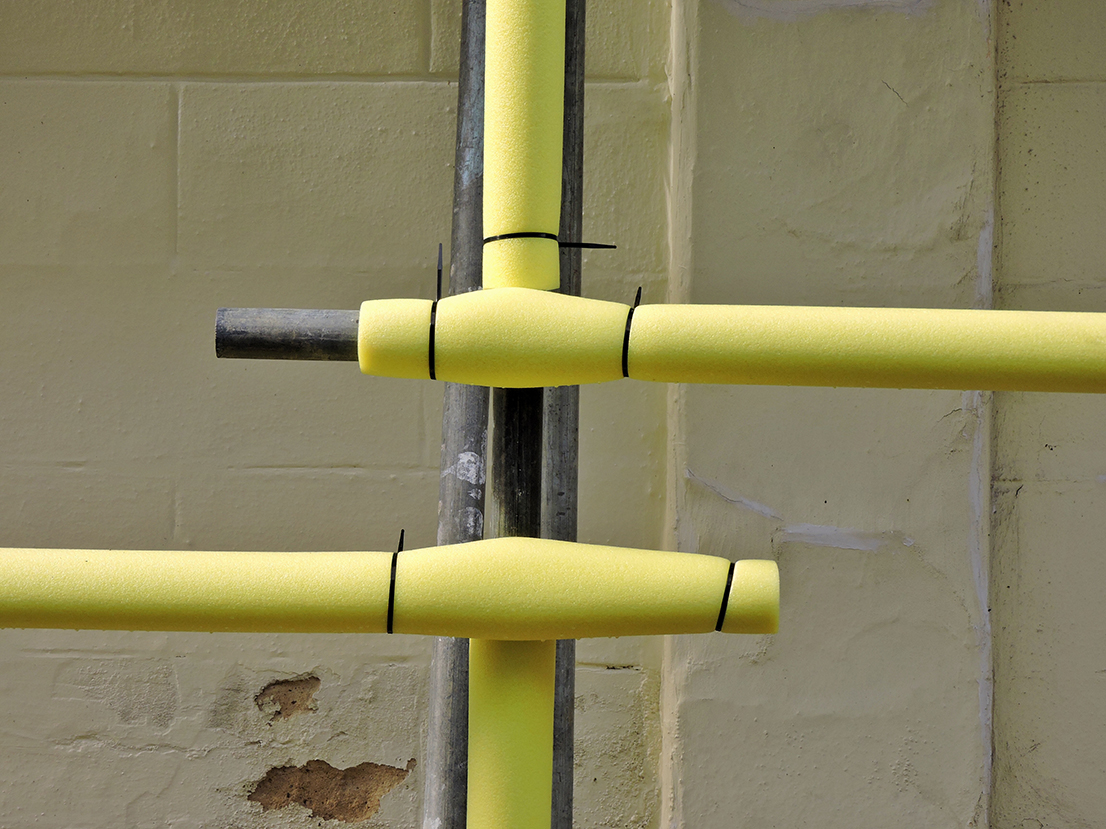 Heating, ventilation, and air conditioning (HVAC)
Original Equipment Manufacturers (OEM)
Other applications
Typical applications include, but are not limited to, ventilation ductwork lining, acoustic enclosures for machinery, sound-absorbing panels, and acoustic treatments for rooms and floors.
It meets EN 13501 B-s1, d0, BS476 pt6 & pt7 Class 0, and UL94 V-O standards.
Yes, it is available in roll or sheet form. Custom shapes can also be ordered.
Absolutely, its flexibility allows for easy application on curved or complex surfaces.
Yes, we offer multi-functional substrates such as self-adhesive backing to suit your specific needs.
It's widely used in HVAC, marine acoustics, OEM, and the building & construction industries among others.
It is commonly used for ventilation lining, sound absorption panels, acoustic enclosures for  generators and compressors, and room & floor acoustic treatments.