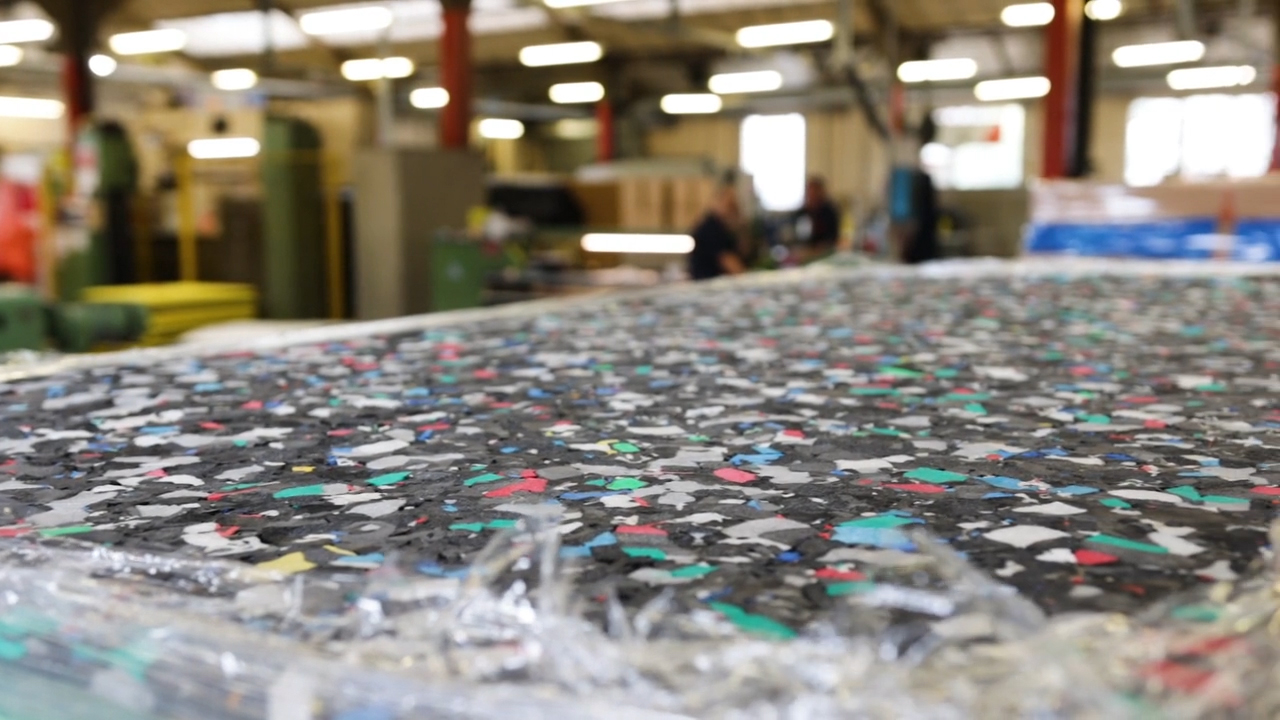 Recycling at Kewell Converters Ltd
Kewell Converters Ltd (KCL) stands at the forefront of the foam conversion industry, not only for our technical expertise but also for our dedication to environmental responsibility. Our achievement of the ISO14001 Certification is a testament to our commitment to maintaining a sustainable business model.
Understanding ISO14001 Certification
The ISO14001 standard is a globally recognised mark of excellence in environmental management. For companies like KCL, it serves as a framework to reduce our environmental footprint, comply with stringent environmental legislation, and strive for continual improvement in our environmental performance.
In an era where environmental concerns are becoming increasingly urgent, achieving ISO14001 certification reflects a company's pledge to environmental management and responsibility.
KCL's Green Mission
As prominent converters of Closed Cell Polyethylene foam, KCL has integrated environmental considerations into every stage of our production process. The raw foam is produced in large blocks, and in our commitment to waste minimisation, we repurpose all remnants of our foam production, demonstrating our resolve to be as 'Green' as possible.
The Journey of Polyethylene Foam at KCL
Our foam begins its life as a large block, from which we trim the skins to meet precise customer specifications. This process not only ensures that our clients receive products of the highest calibre but also highlights our innovative approach to recycling and our contribution to the circular economy.
Archery Targets: Innovation in Recycling
The off-cuts from our foam blocks have found an unexpected but fitting use in archery targets. These foam sheets provide the perfect balance of penetration and durability for archery, a testament to the versatility of recycled materials and KCL's innovative recycling initiatives.
Delivering Quality with Sustainability
For us at KCL, providing high-quality products is synonymous with upholding sustainable practices. We take pride in offering our customers products that are not just top-tier in terms of performance but also contribute to a healthier environment, reducing potential waste.
The Wider Impact of KCL's Environmental Policy
KCL's recycling efforts represent just a part of a global shift towards more sustainable industrial practices. By focusing on resource efficiency and waste reduction, we reflect the role that businesses have in promoting environmental sustainability on a worldwide scale.
Encouraging Sustainable Practices for All
Sustainability is a collective responsibility. At KCL, we believe that everyone, from individual consumers to businesses, can contribute to environmental conservation. By embracing recycling and sustainable purchasing, we can all partake in the effort to ensure the well-being of our planet.
In Conclusion
KCL's commitment to recycling and sustainable operation is a clear indication of our responsible approach to business. We have shown that an environmentally conscious mindset is not just good for the earth but also for business efficiency and customer satisfaction.
Engage with Us
We invite any questions regarding our recycling processes or our range of products. KCL is eager to engage with like-minded individuals and organisations to promote a greener future.
Frequently Asked Questions
What makes Closed Cell Polyethylene foam recyclable, and what are its advantages?
Closed Cell Polyethylene foam boasts properties such as durability, light weight, and resistance to moisture, which makes it suitable for recycling and reuse in a variety of applications without diminishing its quality.
2. How does KCL maintain foam quality during the recycling process?
We adhere to a rigorous recycling protocol that ensures the foam retains its high standard, even after being repurposed, thereby guaranteeing that it continues to meet our customers' diverse and demanding requirements.
For an in-depth understanding of our environmental initiatives, please refer to our website. Join us in our journey towards a more sustainable future, one innovative foam solution at a time.